To begin, if you haven't seen the new Thor: Ragnarok trailer, please stop everything you're doing and watch it now.
Today's shared link du jour was the new Thor trailer and I can bet 80% of us clicked hesitantly. While I disliked the first Thor movie, I also know Thor: The Dark World left many feeling unsatisfied.
Taika Waititi had a challenge dealt to him. How do you make the Thor movies likable and entertaining, while also not relying too much on previous box office smashers like Guardians of the Galaxy? The trailer for Ragnarok did it's job beautifully. It showcased newly chill Thor as we've seen him in the previously released shorts, highlighted a badass looking Cate Blanchett, and hinted at a Hulk/Thor reunion. I hopped on the BSR Slack chat to gush about the trailer. Here are our following thoughts:
Rebecca: HOW ABOUT THAT THOR TRAILER???
Cassidy: Seriously! "He's a friend from work!"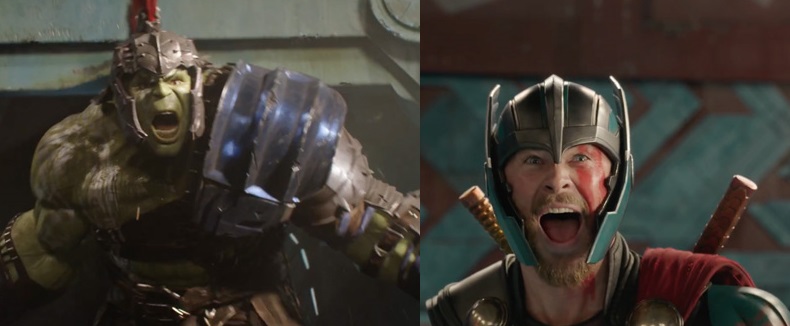 Lucas: Feels like a lot of GotG influences. I wonder if we will see Thor in GotG2, or the Guardians in Thor.
Cassidy: I felt the same way. It feels fun like Guardians.
Rebecca: My first reaction was "You've heard of GotG, but how about THOR RAGNAROK?" And that Cate Blanchett! swoon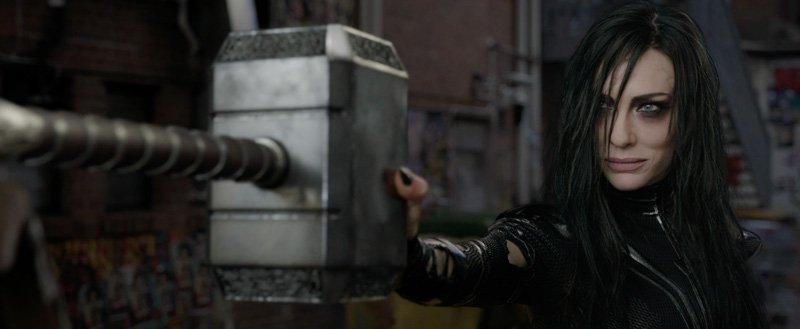 Lucas: Plus the classic rock, 80's aesthetic.
Cassidy: When I first saw the design, specifically Thor's haircut, I was turned off but it totally made sense in the context of the trailer.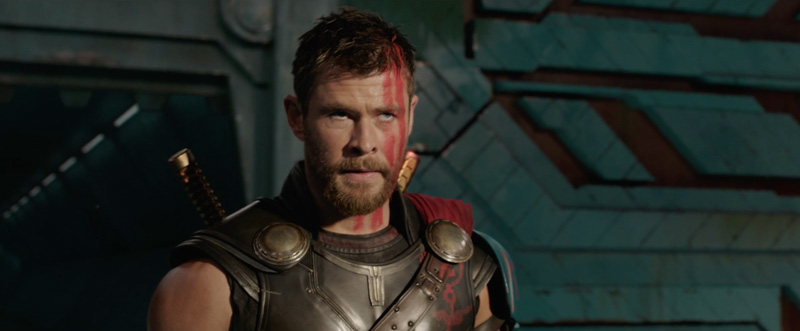 Rebecca: Why is everyone so up in arms about his haircut?
Cassidy: I don't know why everyone is… I just love me some beautiful long locks.
Rebecca: I like my men clean cut. Hence why I'm a Cap fan girl.
Cassidy: Depends on the dude for me. I prefer Hemsworth long haired. If I'm going to crush on a guy he needs to be a little feminine. Hemsworth's face is rugged he needs the long hair to balance it out.
Rebecca: Loki's hair was looking extra curly too.
Cassidy: I'm probably going to watch it a dozen more times. Then, when I get home, I'll watch it a dozen more times with The Boy.
Rebecca: I made sure to watch it on my tv to get the full effect.
FINAL THORTS?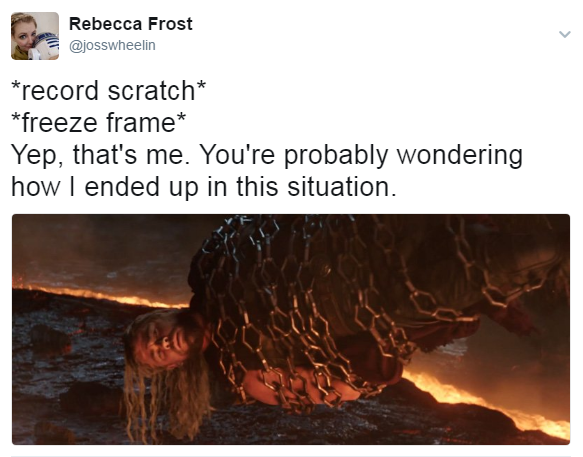 Rebecca: I'm actually excited for a Thor movie for once!
Cassidy: Heimdall looks badass and it's going to be cool to see Idris kicking ass in anticipation of The Dark Tower. Also Thor's reaction when Hulk appears is my reaction after seeing this trailer. Just, Yes!
Lucas: I mean, Jeff Goldblum.