Insight Editions; Illustrated Edition (October 13, 2020); Written by Adam Cesare; Foreward by Brian and Wendy Froud; Illustrated by Iris Compiet
Fans of the Dark Crystal: Age of Resistance prequel series recently received the sad news that Netflix canceled the show.  Does this book help ease the pain of that loss? I hope so!
First, the cover is gorgeous. And the words are slightly embossed, making them stand out from the beautiful artwork. The hardbound book has a nice texture. So far, so good! 
The illustrations inside are by Iris Compiet, a protege of original Dark Crystal (and Labyrinth) concept artist Brian Froud. My untrained artist's eye believes many of the creatures are painted in watercolors, and the effect is whimsical and faerie-like. 
Likely originally meant to be a companion to the Netflix series, the release now is bittersweet. But a great deal of time and energy went into the making of the book. The inside cover has a map, followed by the table of contents, which includes many familiar species: Skeksis, Mystics, Gelflings. Since this is a bestiary and not an encyclopedia, don't expect entries for specific characters. 
I'm a bit disappointed in the text of the entries, however.  It's done in a lovely cursive-style font but may be challenging for some to read with ease.
Overall, however, the presentation is high-quality and sure to please Dark Crystal fans, though this certainly seems aimed more towards the most devoted. More casual fans, though, may be more intrigued by the art than the text. 
The Dark Crystal Bestiary is now available and retails for about $30.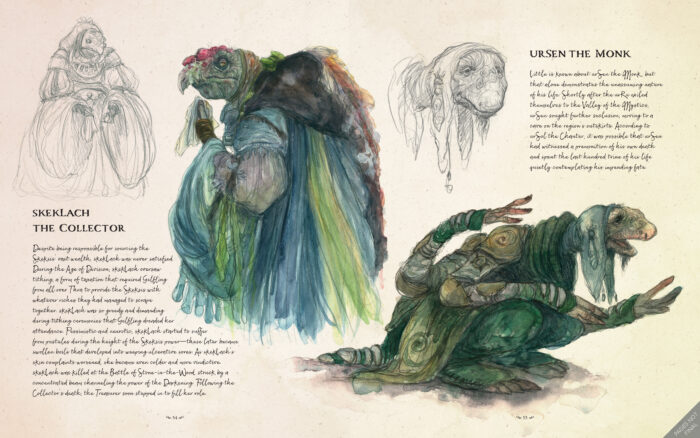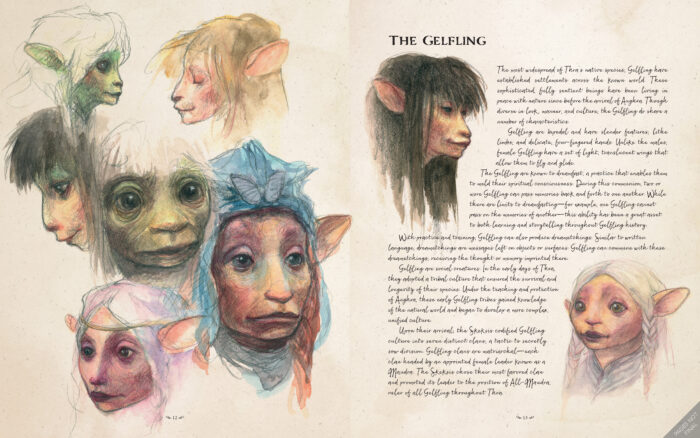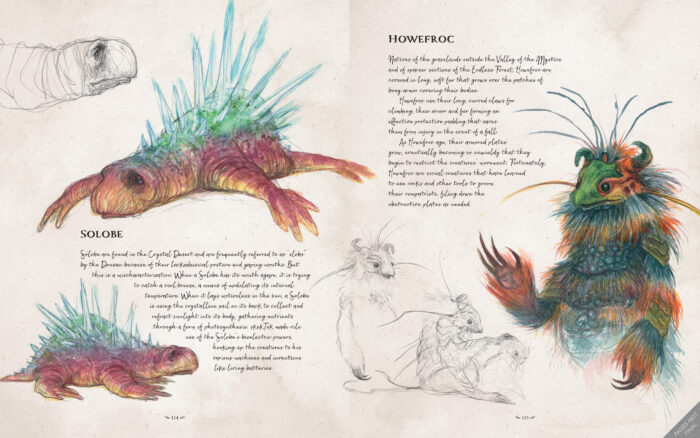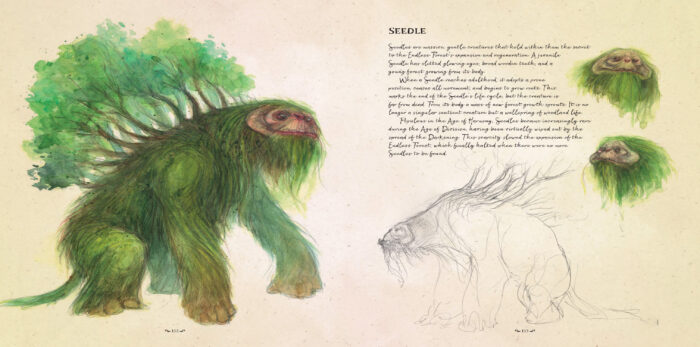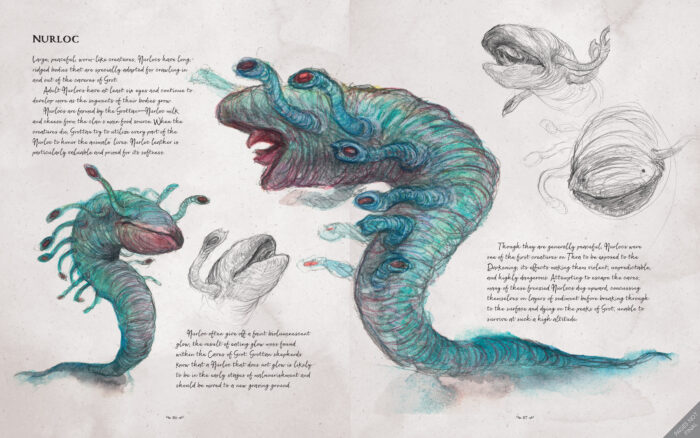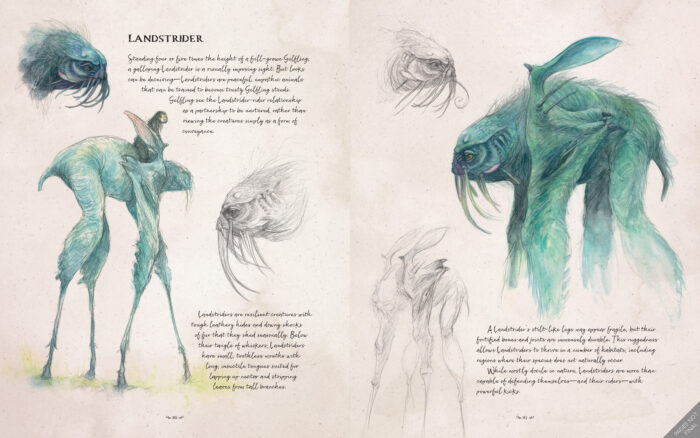 Pages from the Book
These images from the book showcase the exquisite attention to detail found on each page.