Games with Gold and PlayStation Plus offer their subscribers free games each month just for being members. Sometimes those free games are awesome and other times they are lack luster at best. However we are here to help. Each month we will let you know what those games are and even provide the trailers with a brief description of the game. Because we love you we also give you the links for each of the Games with Gold and PlayStation Network games so if you decide you want to download them you can. Happy Gaming!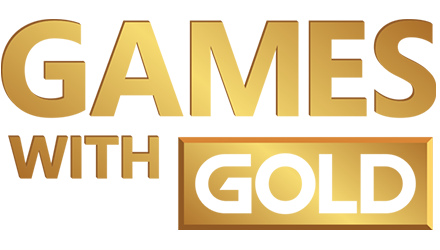 Become a XBOX Gold member here.
Super Dungeon Bros (XBOX One November 1st-November 30th)
Description: "Embark on a quest from the gods of rock with heavy metal heroes Axl, Lars, Freddie and Ozzie in Super Dungeon Bros, a fast paced, action focused, rock themed dungeon brawler! Play on your own or with up to 4 friends in couch or online co-op as you raid the deepest dungeons of Rökheim in search of epic loot, hordes of evil undead and the legends of long lost fabled rock stars!"- microsoft.com
Murdered: Soul Suspect (XBOX One November 16th-December 15th)
Description: "A dark, supernatural detective thriller with a unique gameplay twist: solving your own murder from the afterlife. Ronan O'Connor, a detective with the Salem police, has his life brought to a brutal end by a masked killer. Caught in the purgatorial world of Dusk he must combine his investigative skills with powerful supernatural abilities to uncover the shocking link between his own death and a series of killings terrifying the town of Salem." -microsoft.com
Monkey Island: SE (XBOX One/360 November 1st-November 15th)
Description: "Pirates! Adventure! Monkeys! Relive the hilarious swashbuckling misadventures of the wannabe pirate Guybrush Threepwood as he attempts to become the most infamous pirate in the Caribbean! Back by popular demand, The Secret of Monkey Island™: Special Edition faithfully re-imagines the internationally-acclaimed classic pirate adventure game from LucasArts in gorgeous HD detail."-microsoft.com
Far Cry 3 Blood Dragon (XBOX One/360 November 16th-November 30th)
Description: "Your mission: get the girl, kill the baddies, and save the world.Experience every cliché of a VHS era vision of a nuclear future, where cyborgs, blood dragons, mutants, and Michael Biehn (Terminator, Aliens, Navy Seals) collide." -microsoft.com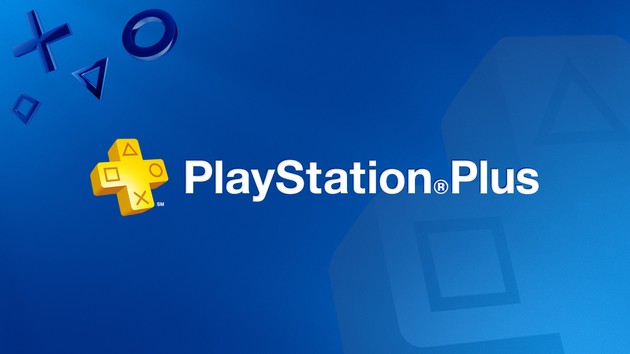 Become a PlayStation Plus member here.
Everybody's Gone to Rapture (PS4)
Description: "Everybody's Gone to the Rapture™ tells the story of the inhabitants of a remote English valley who are caught up in world-shattering events beyond their control or understanding. Made by The Chinese Room – the studio responsible for the hauntingly beautiful Dear Esther – this tale of how people respond in the face of grave adversity is a non-linear, open-world experience that pushes innovative interactive storytelling to the next level." -playstation.com
The Deadly Tower of Monsters (PS4)
Description: "When Dick Starspeed crash lands his rocket on the planet of Gravoria, he'll have to fight through dinosaurs, nukular ants, and other skilled, costumed stuntmen to make it up the deadly tower of monsters." -playstation.com
Letter Quest Remastered (PS4/PS VITA)
Description: "The grim reapers Grimm and Rose need your help to defeat a legion of monsters, ghosts, and evil bunnies using the power of words! Spell words to battle monsters and earn gems that can be used to purchase upgrades, books, special items, potions, and much more! Letter Quest is a turn-based RPG featuring high-res artwork, clever wordplay, and two great soundtracks. Use your linguistic skills to survive!" -playstation.com
Pumped BMX+ (PS4/PS3/PS VITA)
Description: "Originally developed by one man studio Yeah Us!, Pumped BMX + sees players ride their way through increasingly challenging levels while pulling off crazy and impressive trick combinations. The game lets players choose their rider style and throw down their best stunts whilst racing through more than 500 challenges to reach the top of the leader boards." -playstation.com
Dirt 3 (PS3)
Description: "Get ready for DiRT 3 – race over 50 years of iconic rally cars in the snow, rain and dirt or express yourself in freestyle gymkhana events. Featuring the most rally content in the series, experience incredible damage and stunning weather as you race singleplayer, splitscreen and online in multiplayer." -playstation.com
Costume Quest 2 (PS3)
Description: "Trick, treat and pick a fight with villainous dental soldiers in Costume Quest 2, the sweet sequel to Double Fine's hit original, Costume Quest, that turned fans of all ages into candy obsessed crusaders. This inspired RPG adventure includes a range of new features and gameplay improvements to double the amount of mischievous fun. Explore spooky time-traversing landscapes, don adorable new costumes that transform into powerful Hallo-warriors, and collect even Creepier Treat Cards to wield in combat against a legion of hygiene obsessed baddies. Only heroic siblings Wren and Reynold can save Halloween forever!" -playstation.com
That's it for this month, what do you think of the free games for Games with Gold and PlayStation Plus? Sound off in the comments and check back next month for a new list!