I just finished watching Derry Girls last week. The series follows a bunch of teenage friends in the small town of Londonderry in North Ireland in the 1990s. I didn't know anything about the series. Netflix just started playing the opening scene, so I thought I'd see what it was all about. I devoured all six episodes in a day. It's awkward. It's funny. It's filled with those embarrassing moments we can all relate to.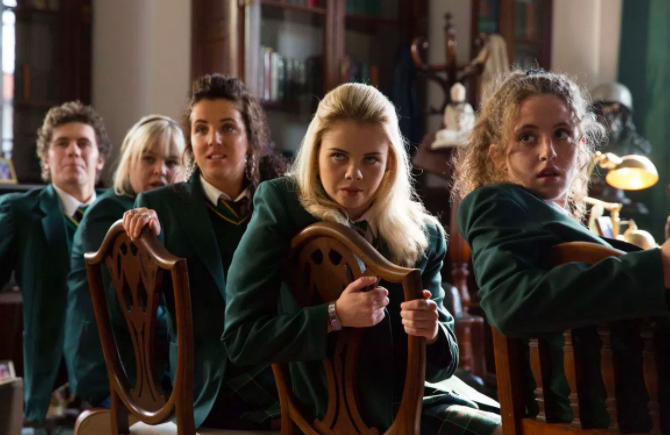 The main character, Erin Quinn, reminds me of myself growing up. I was amazingly self assured despite often having absolutely no reason to be. She manages to proceed past her blunders completely undaunted. I laugh both at the hilarity of the situations they put her and the rest of the cast in and the parallels of those situations to my own formative years.
I gravitate towards characters with varying levels of social ineptitude. I sometimes leave the room or fast forward through uncomfortable social situations the way people shield their eyes during a particularly gory scene in a horror movie.
I love shows with quirky characters in mundane situations with looks of sheer terror in their face. I don't need blood or guts or gore to make my skin crawl. The idea of being socially ridiculed or humiliated is cringe worthy enough for me. I'm reminded of Chidi Anagonye from The Good Place and his social anxiety induced stomach ulcers. Or Nick Miller pretty much talking to anyone on New Girl.
Here are three other characters at varying levels of social awkwardness/ineptitude I'm looking forward to catching up with in 2019. Although none of these TV shows have release dates for the first episode, they are all confirmed to be picked up for another season. So you've got plenty of time to catch up on the series and acquaint yourself with the characters.
Dr Ravi Chakrabarti, iZombie (The CW)
Dr Ravi Chakrabarti is a medical examiner and former forensic pathologist. Ravi's deviation from the norm is displayed in the first episode when he first discovers his employee, Liv Moore, is a brain eating zombie. Rather than running in fear, he's elated that his suspicions are confirmed and asks her questions while explaining why he suspected she was a zombie.
Ravi says what he thinks with no filter, often with a blatant disregard for his own humiliation. He loves Call of Duty, has terrible dance moves, and names his rats after Star Wars titles. He assists Liv and Detective Clive Babineaux of the Seattle Police Department in solving murders while attempting to cure Liv's zombiism.
iZombie has great story lines and a vast array of other cool characters. The upcoming season (Season 5) will sadly be the series' last.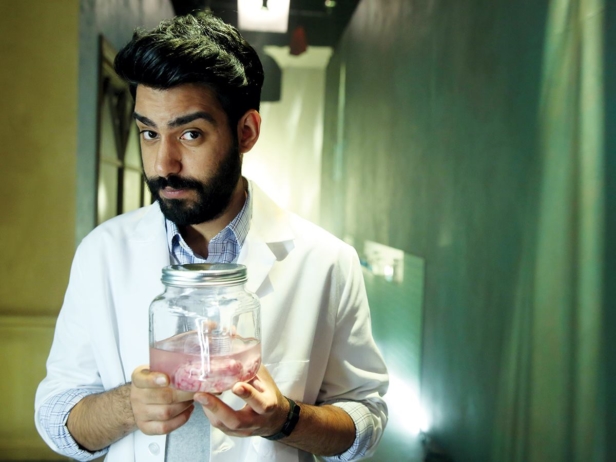 Jeremy Chetri- Wynonna Earp (SyFy Channel)
Jeremy Chetri is introduced in Season 2 of Wynonna Earp. He is a lab technician for a secret government organization known as the Black Badge Division. He eventually works alongside Wynonna Earp and a cast of oddly assembled characters as they battle demons in the small town of Purgatory.
Another example of a lab geek with no filter, Jeremy often hits on Doc Holliday (yes, that Doc Holliday) using not-so-subtle sexual innuendo. He even goes so far as to sport Doc Holliday's signature mustache though everyone ridicules him for it. Unlike Ravi, he is less comfortable in his own skin and has a hard time making friends with the rest of the cast.
Although Jeremy is awkward and unable to read social cues, he is an expert on demonology and is eventually accepted as an integral part of the Black Badge team.
There's plenty of other reasons to watch Wynonna Earp. The show manages to be both dark and cute. It's campy. It's sexy. There are demons. In addition to winning the 2018 People's Choice Award for favorite Sci-Fi/Fantasy Show, the series is also inclusive. Along with Jeremy, two of the main characters are gay- Waverly Earp and Nicole Haught (the fandom's name mashup for the couple is WayHaught). The show was a 2018 GLAAD Award nominee for Outstanding Drama Series. There are 3 seasons to catch up on before the new season drops in 2019.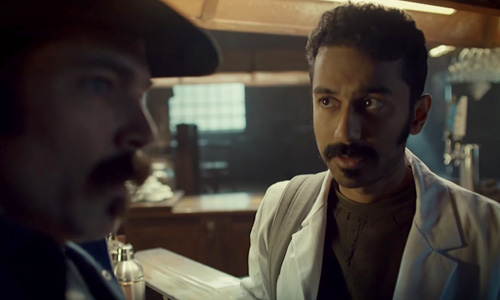 Sam Gardner, Atypical (Netflix)
Sam Gardner is an eighteen year old on the Autism spectrum. Atypical follows Sam as he tries to navigate his way through high school, dating, and a tumultuous family life. Not much explanation is needed as to why Sam has trouble interacting in social situations. Within the first two minutes of the episode, he tells his therapist, "I can see your bra. It's purple." He's obsessed with penguins and talks about them ad nauseam, which does little to help him escape high school unscathed.
Sam is not the only one that has trouble dealing with social interactions in the show. His entire family and best friend Zahid are all more than a little quirky. Atypical is a look into the life of a family dealing with a special needs teenager. It is light and funny but at times heartbreaking. The show was a 2018 Satellite Award Nominee for Best Musical or Comedy Series. Season 3 is set to air in 2019.