I, and many fans, but mostly I, have been dying for a glimpse of the upcoming 2019 movie Captain Marvel. Since Marvel teased us with a pager and a logo at the end of Infinity War, the internet has been feverishly waiting, theorizing, drawing, and cosplaying the MCU's newest hero.
Finally, on September 4, 2018, Captain Marvel herself cryptically posted on Twitter that she was looking for something to do the next day.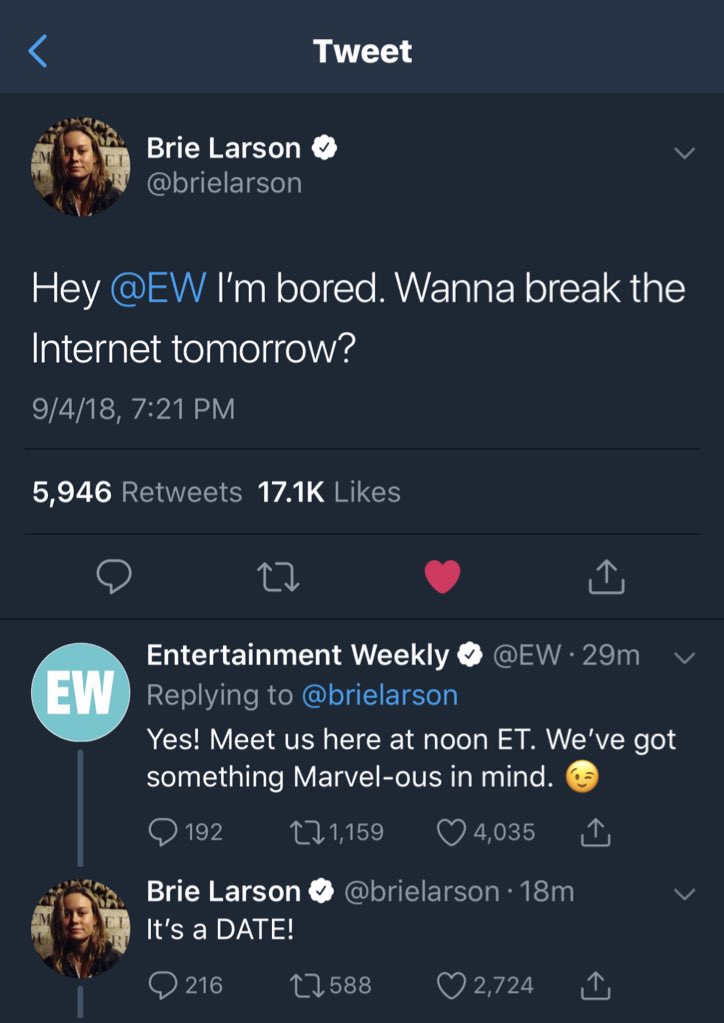 The Carol Corps lost its collective mind.
Noon crawled ever so slowly to us, and finally we were presented with our first glimpse of Brie Larson in the red, blue, and gold suit. Gracing the cover, no less!
Along with the cover image, Entertainment Weekly provided 10 other images. First looks of Jude Law as Mar-Vell, Ronan's return, and a peek at the movie's assumed villains: the Skrulls.
Check out the images below, and read the full article here. You can also pick up a copy of the physical issue when it hits newsstands this Friday.