Comics enjoy most of their success, both on the page and in on-screen adaptations, for their hero stories. Marvel and DC dominate the space, presenting tales of colorful capes and long underwear. But, for my money, the medium really shines when it's used to frighten.
IDW has long been the reigning champs of comic book horror and Steve Niles is one of their star players. Niles worked on some well-known properties early on, including the graphic adaptation of Richard Matheson's I Am Legend, and Night of the Living Dead, but he became a household name within comics circles with his 2002 original story, 30 Days of Night. The book eventually went on to be adapted to film. Since then, Niles has written dozens of books including Criminal Macabre, Dark Days, and October Faction.
That last title has been adapted to series by Netflix.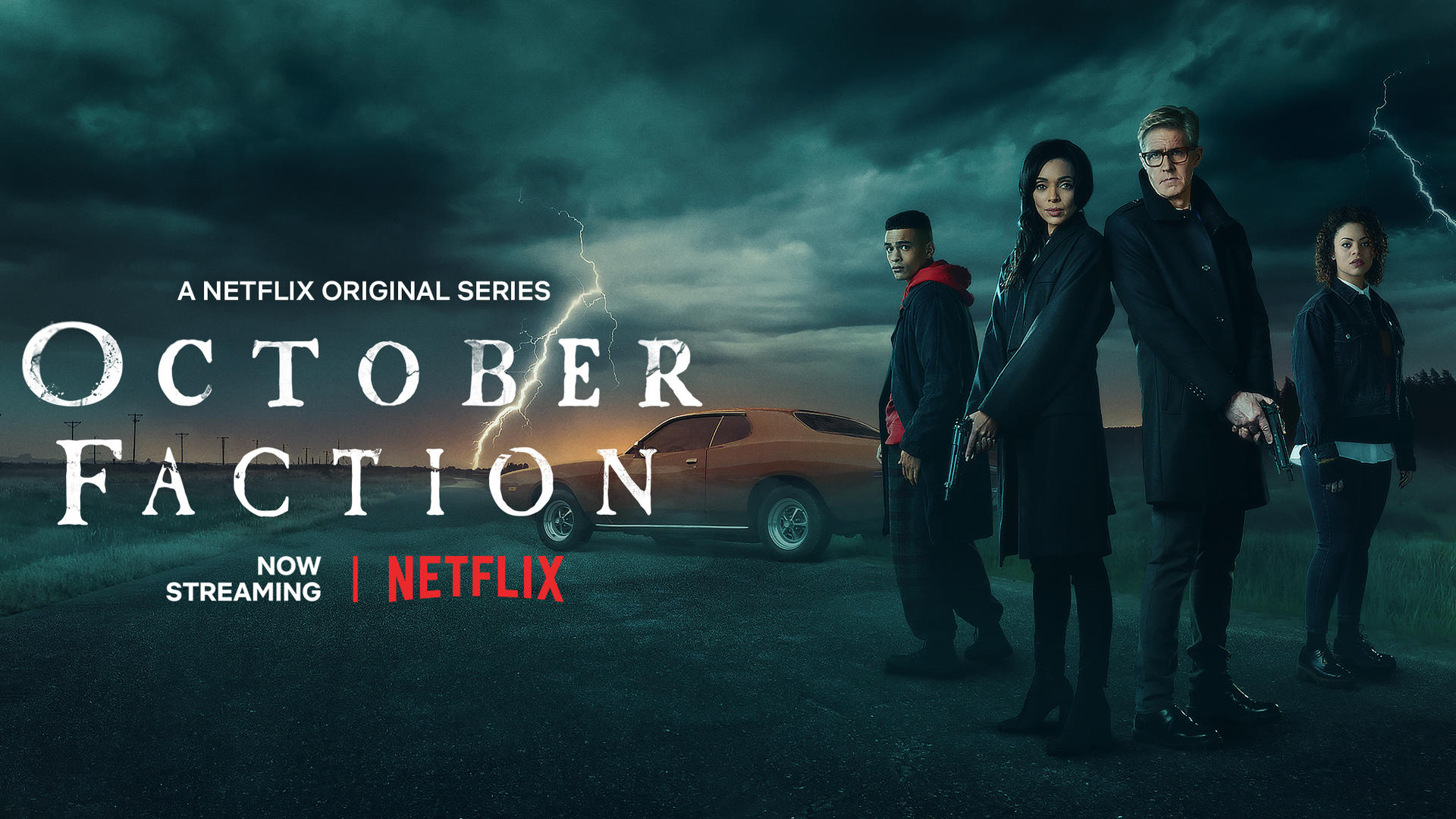 October Faction is a story of Fred and Deloris Allen, seemingly unassuming insurances sales reps. After the death of Fred's father, they move with their teenage twins, Geoff and Viv, to upstate New York. Then things get weird.
See, Fred and Deloris don't sell insurance, they hunt monsters.
Adapted to screen by Damian Kindler (American Gods), it's billed as a mix between Men in Black and Riverdale, October Faction promises the drama of dealing with high school in a new town, set against a back drop of deadly monster and mortal peril.
If the trailer is any indication, the series looks to be more than just a monster-of-the-week (or monster-of-the-weekend-binge) story. After an ill-advised seance, things turn ugly, with the fate of the world at stake.
Octobers are a time for dressing up, spending time with friends, and exploring the darker side of life. All good fun for your average citizen, but not for the October Faction.
October Faction is produced by High Park Entertainment in association with IDW Entertainment. It stars J.C. MacKenzie, Tamara Taylor, Gabriel Darku, and Aurora Burghart, and premieres on Netflix, in total, January 23.