Comic books are nothing new, they've been a part of our cultural landscape for almost a century, but it seems that in the last decade they've found renewed vigor within larger pop culture. The movies and television shows of tomorrow were often conceptualized decades ago in the pages of a comic book with a price tag that wouldn't buy you a cup of coffee today.
That puts those behind the wheel of our most beloved comic books in unique positions of power to shape the landscape of our culture. Few books have as long and as storied a history as Archie. The adventures and misadventures of Archie, Jughead, Bettie, and Veronica are a staple of the medium and a first foot in the door to many readers. The universe has even recently been reimagined for the CW series Riverdale.
We had a conversation with Nancy Silberkleit, one of the CEOs of Archie Comics about how the brand is working to shape the way readers, specifically students, interact with comic books and how the medium can impact the world outside of brick and mortar shops.
Though other executives at Archie are responsible for the content you most often see on your comic shelf, Silberkleit has found a way to put her twenty-five years of experience in education to work. Utilizing the idealized world, as presented in Archie canon, Silberkleit travels the country, stopping at schools and conventions, to spread the lessons she's learned between Archie's pages to kids.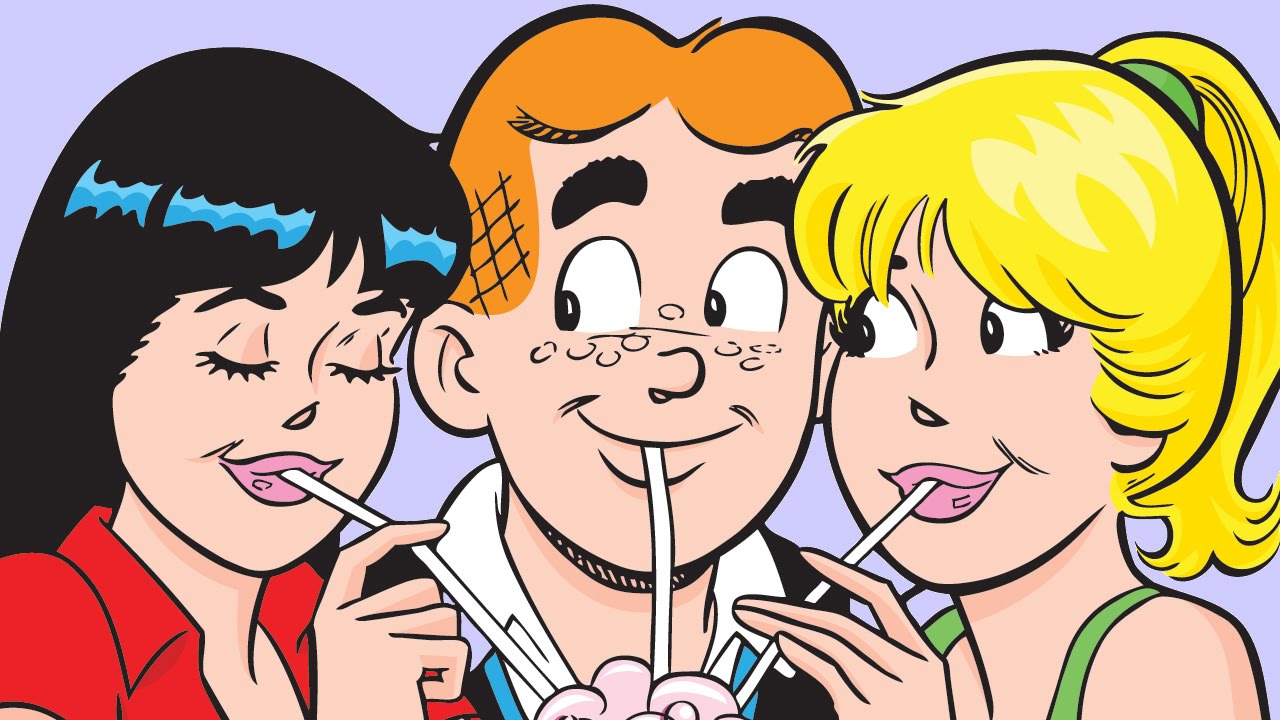 Silberkleit's introduction to Archie was unconventional, especially considering the position she now holds within the company. In fact, before Silberkleit accepted a position as co-CEO of Archie, she'd never cracked the spine of an issue. This was due, Silberkleit remarked, not to a disinterest in Archie specifically, but to a disinterest in reading entirely that was spurred by an experience in early childhood.
"I remember going to second grade. I remember what I was wearing, I was looking smart, and my mother turns to me as we're at the playground and announces you're not going into second grade, you're going into first grade. You have been left back because you can't read. I feel that was the moment the love of reading was stolen from me. The way it was presented was an absolute shock."
It was only after her late husband passed away that Silberkleit picked up an issue and found a joy for reading that had been lacking all her life, within the pages of Archie books. Silberkleit went on to remark on her suspicion that her early childhood disinterest in reading, prior to the second grade event, was due at least in part to the types of content with which she was provided.
"What they gave me was not comic books, it was See Jane Run," she groans. "It just made me nauseous. I looked at reading as shameful, so I never found a love for reading." This highlights a shift in the thinking we have toward children and the types of content that may or may not work for a particular child. "In a way it was good they never gave me comic books because now I go around the world trying to spark a love of reading through comics."
Things have changed since then. Many schools now devote a portion of their in-house libraries to the promotion of graphic literacy. Silberkleit's mission is to ensure that relationship continues and grows and she's doing that in a few different ways both inside and out of the pages of comic books.
On the Page
Silberkleit has cultivated, both from classic Archie content, and from specifically commissioned material, a selection of books that tell the types of stories she believes kids need to see through her foundation Rise Above Social Issues. Among them are lessons on bullying, environmentalism, and gun safety.
See Something, Say Something is an eight page mini-comic that follows a new student at school struggling to fit in and the violent plan he hatches to get even. The book addresses the sadly ever present issue of gun violence and the importance of kindness. It also includes a five-page teacher's guide for presenting the content to students.
Bottle Battle and Getting Drastic with Plastic tackle the problems of waste and pollution. Bottle Battle, which can be read for free online, sees Archie and the gang in a submarine gathering information for a science project when they discover a mountain of trash at the bottom.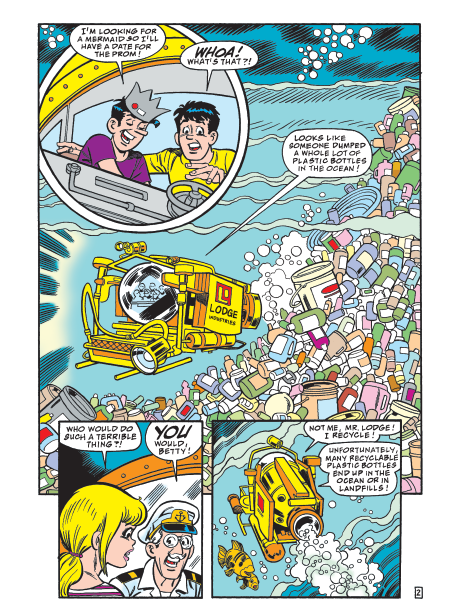 The gang decides to change their science project from one about the ocean to one focusing on the problem of pollution caused by plastic bottles. What follows is a PSA, within the context of an Archie story, about alternatives to disposable plastics like glass cups, stainless steel mugs, and bamboo utensils.
Trendsetter, a story from Archie proper, sees Archie wearing a new hat to the dismay of those around him. Archie receives round criticism from his peers, only to go to his friends for comfort and have his hat thrown in the trash by one of his closest confidants. Silberkleit remarked on how this story impacted her. "We're taught that if you have nothing nice to say not to say anything at all but we don't always realize that our actions can hurt just as much."
These stories, and others like them, offer young readers an opportunity to be introduced to situations they'll likely encounter (with the exception of gun violence, fingers crossed) and explore healthy ways to handle them.
Off the Page
Silberkleit is also committed to engaging with students in the real world and providing opportunities for growth and empowerment through graphic literacy. She recently finalized a trademark for the name Comic Extravaganza and held an event in her home town of East Hampton.
Silberkleit licenses the name, at no cost, to students so that they can put on their own comic book conventions at their schools or local libraries showcasing the books and stories they love or promoting content they've created themselves.
Additionally, as part of Rise Above Social Issues, Silberkleit has launched Comic Book Fairs, a non-profit organization with the slogan "Comic Books + Children = Reading, Knowledge, and Confidence," in an effort to promote literacy through comic books. It works in a similar fashion to the Scholastic book fairs you are no doubt familiar with from childhood or from the catalogs your own children bring home from school.
Comic Book Fairs offers graphic literature to schools to sell to students in book fair type events. The schools retain thirty percent of any money raised and students have the opportunity to be introduced to reading through an alternative format.
Silberkleit says she's always wearing her teacher shoes and her aim with students is to understand the way they think and engage them on a level that works for them. Her own negative experience with reading as a child seems never too far from her mind, wanting to ensure that children are given every opportunity to succeed, even and especially if that means engaging them not in the ways traditional educators might want but it the ways that they need.