Marvel has given the world another inside look at the legacy Wolverine will leave behind after he's dead. The Marvel universe is in an uproar; even Deadpool recently broke the fourth wall in his bi-annual to tell viewers the inevitable is true. From rumors on the Internet, X-23 will soon take Logan's place but not until far after Sabertooth has a turn at being "The Best at what they do" in the Marvel U.
Time Seeley and Ariela Kristantina will play out the loose ends following "The Death of Wolverine" when they pair up for "Death of Wolverine: The Logan Legacy #2" in October. Check out the official press release below the Solicit and then gaze at the wonderful preview Marvel Entertainment has provided. I'm sure you'll agree with me that if Logan has to go, at least Marvel has picked great storytellers like Tim Seeley and Ariela Kristantina to tell the tale.
DEATH OF WOLVERINE: THE LOGAN LEGACY #2 (AUG140750)
Written by: Tim Seeley
Art & Cover by: Ariela Kristantina
Canada Variant by: Ariela Kristantina (JUL148309)
FOC 09/29/14, On-Sale 10/22/14
X-23 Cuts Loose in DEATH OF WOLVERINE: THE LOGAN LEGACY #2!

From the ashes of Death of Wolverine comes a new beginning. Today, Marvel is pleased to present your new look at DEATH OF WOLVERINE: THE LOGAN LEGACY #2, the next of 7-issue interconnected one-shots exploring the gaping hole left in the Marvel Universe following the loss of one of its greatest heroes. Focusing on X-23, fan favorite writer Tim Seeley and newcomer Ariela Kristantina chronicle the tale of anger and loss as Wolverine's surrogate daughter grapples with the death of the man who has shaped her purpose and meant so much to her. Only his death was not the end, and the mission isn't over. It's only just beginning as the young mutant prepares for the next phase of her journey. What does this mean for her relationship with the All-New X-Men? Find out when X-23 faces a world without Wolverine in DEATH OF WOLVERINE: THE LOGAN LEGACY #2!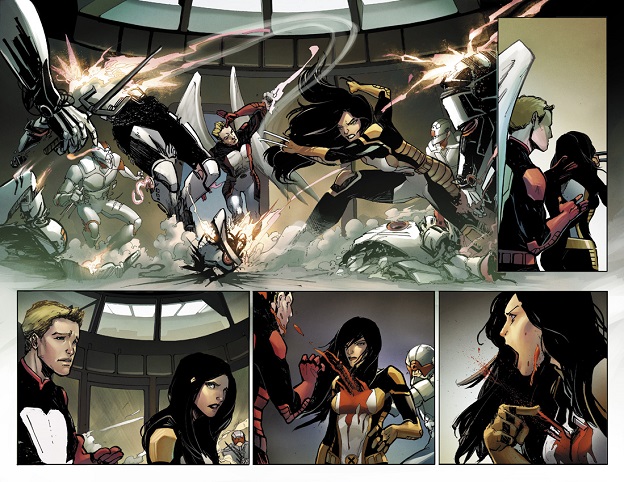 Image courtesy of Marvel Entertainment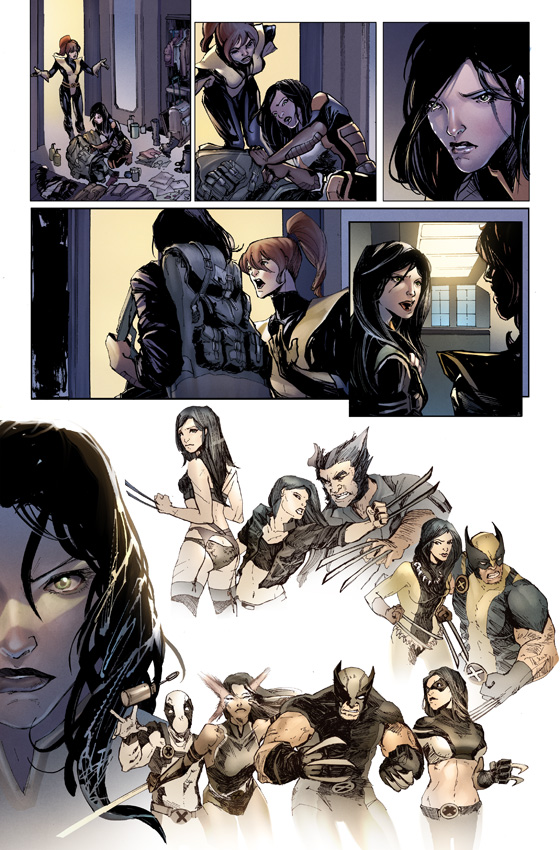 Image courtesy of Marvel Entertainment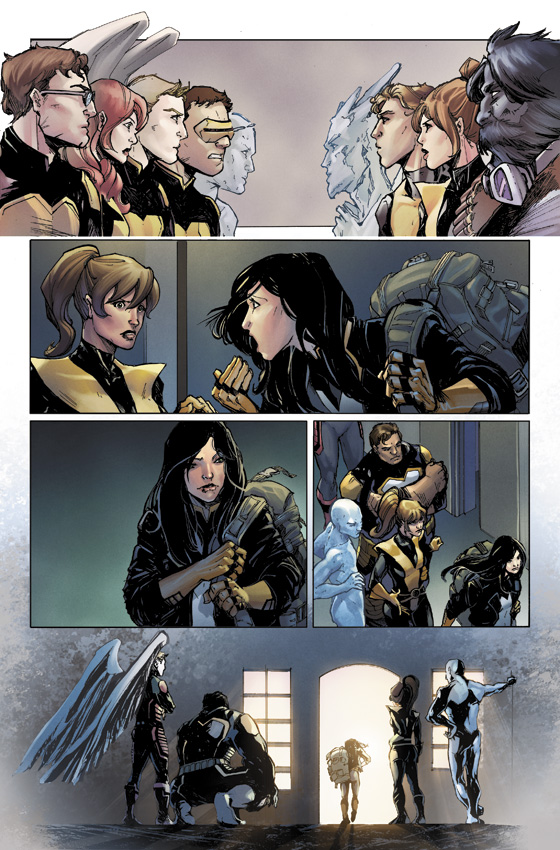 Image courtesy of Marvel Entertainment

Image courtesy of Marvel Entertainment