Hey there, this is Androidika, hijacking your weekly dose of cool covers and panels this week! However, don't fret, Zendobot will be back next week! Now that that's out of the way, let's get to the good stuff!
First up in our covers this week is the newest book from J. Michael Straczynski, "Apocalypse Al." And why would I pick this? Ryan freakin' Sook! Ryan Sook has been one of my favorite artists for a long time, and he never fails to impress me. I mean seriously, this guy never does bad work!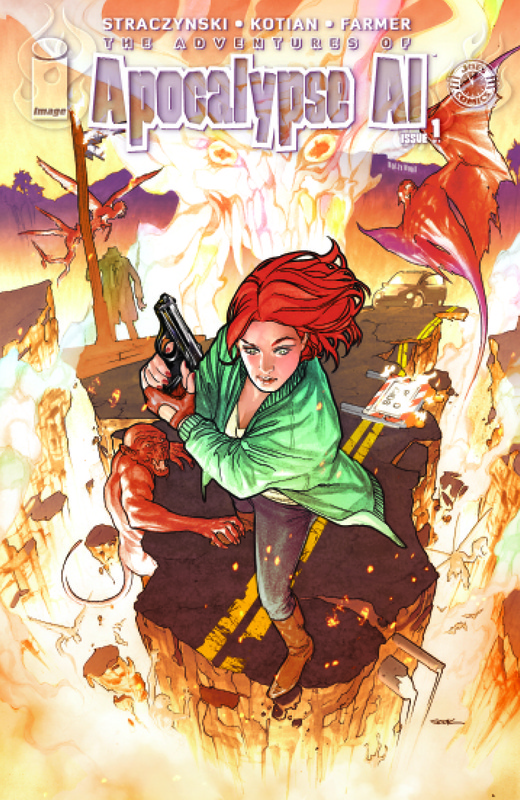 The next cover we head on over to is "Judge Dredd: Mega City Two #2," and its sheer awesomeness. It's a cover sporting a paper doll Dredd in his tighty-whiteys, along with various costumes! Although this bot would advise using a photocopier if you want to make some dolls so you don't ruin your comic!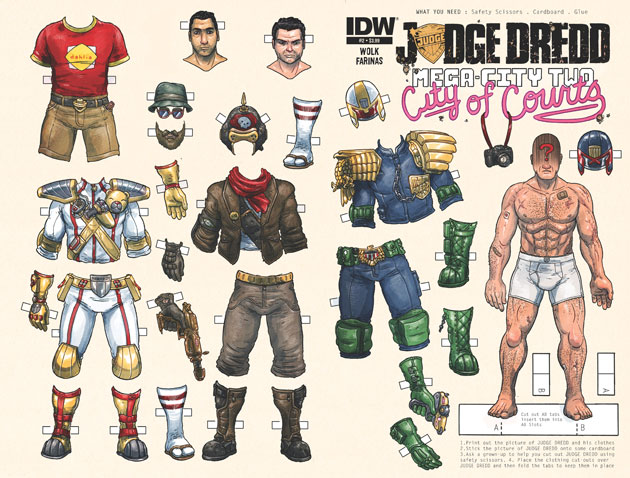 Moving on, I decided to throw Sara Pichelli's cover for "Ms. Marvel" #1 into the mix. At its core, it's just a basic shot of the new Ms Marvel's torso, but something about it just makes me really like it! As a side note, there is not one thing wrong with this book! If you want a good read and you see it in your shop you owe it to yourself to pick it up!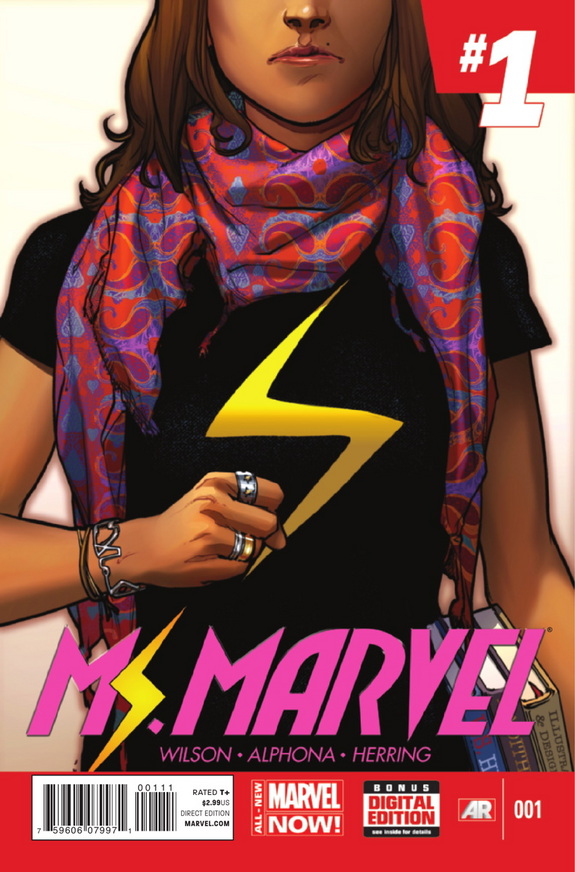 The cover to "The Punisher" #1 was cool to me because it shows the Punisher in his new home, L.A. … or at least over a map of his home! Mitch Gerads has a gritty feel to his covers and interiors that just fits this book so well! It's no wonder Marvel hired the writer/artist team from Image's black-ops book, "The Activity," to explore the dark world that is "The Punisher."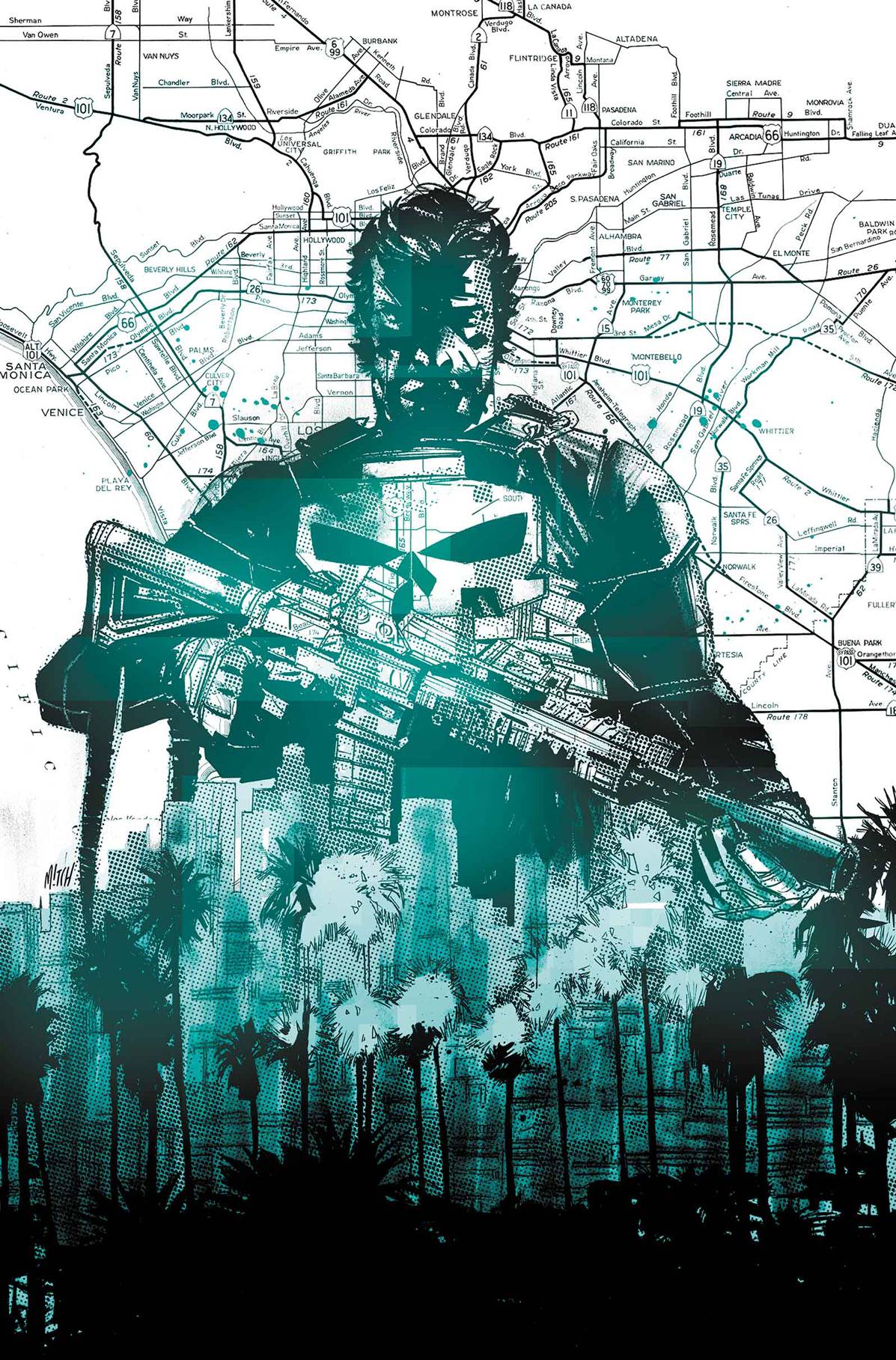 And last, but certainly not least, for the covers this week, is "Turok: Dinosaur Hunter" #1! I've never really gotten into Turok before, but I do love me some dinosaurs. This one grabbed me because I saw the title character trying to fend off five raptors with just a bow, and it just gave me a feeling of "Oh, shit!" Also, I like dinosaurs!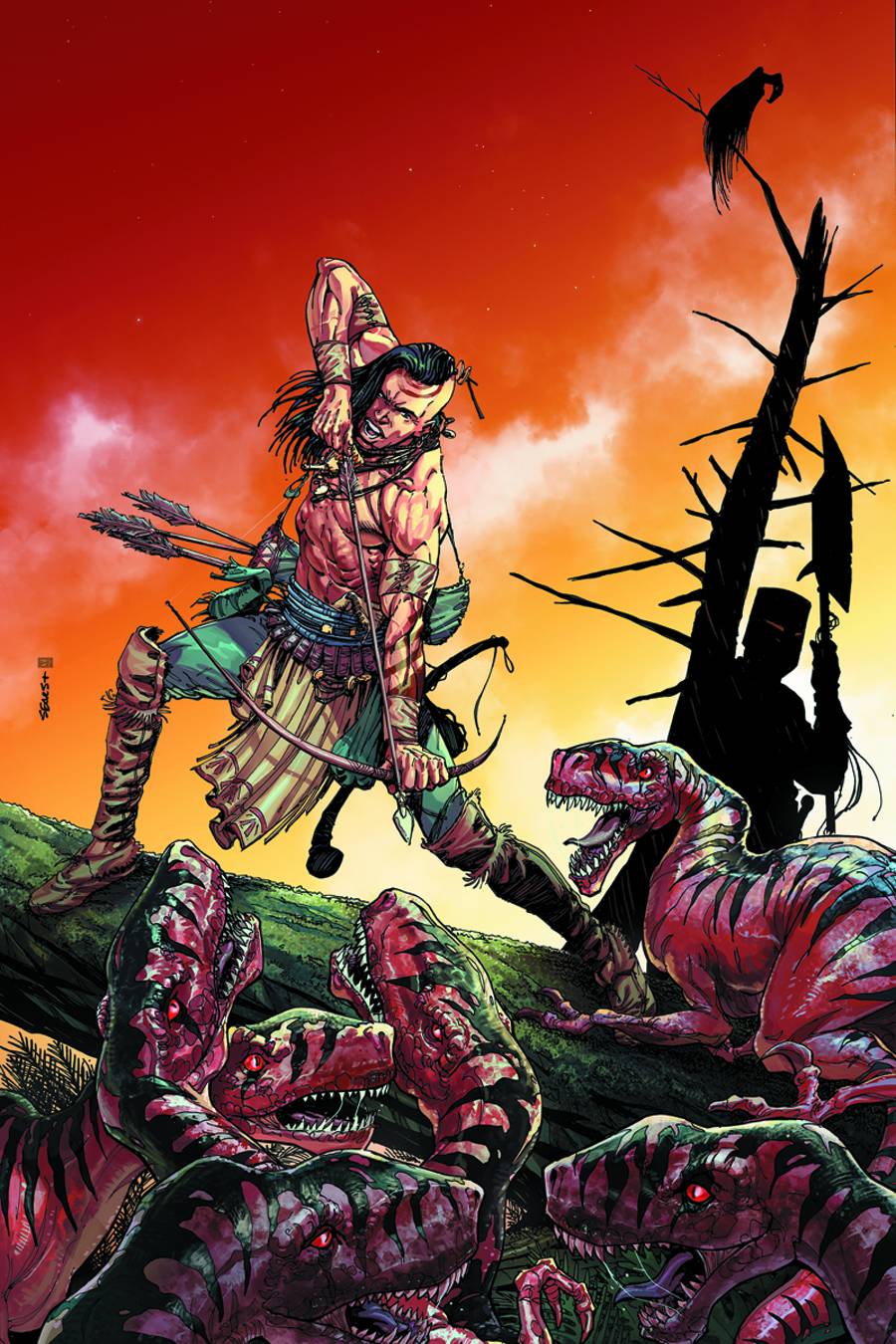 The first panel in this week's Five and Three comes from "Forever Evil" #5. For five issues now, we've heard about something destroying the Crime Syndicate's Earth, and that being the reason for them coming to take over "our" Earth. Well it seems that same being, Catastrophe, or whatever, is headed to the main DC Earth. Could it be the cracks in time the Silence caused? Or possibly the Nexus from "Star Trek: Generations?" Whatever it is, it sure looks like we'll see next issue!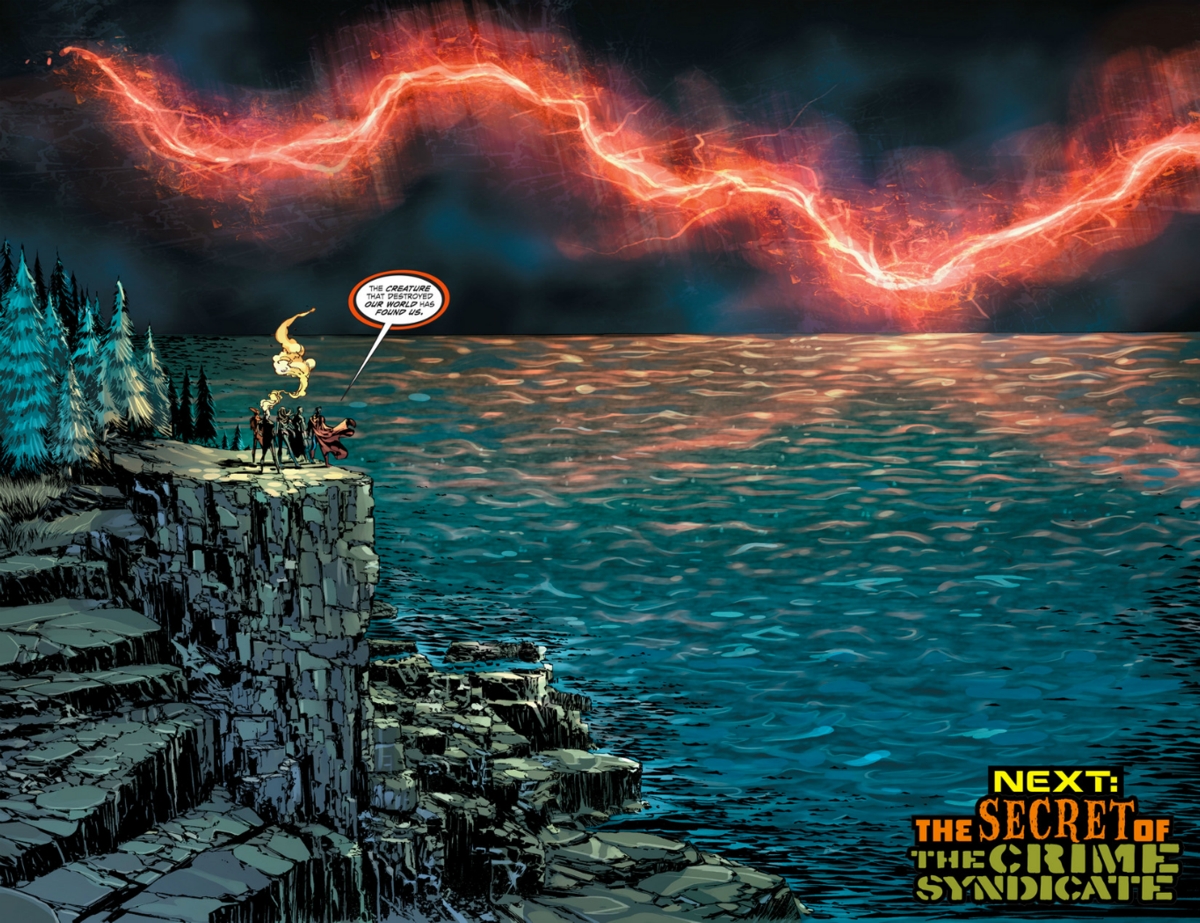 It was hard not to choose every page and panel from "Ms. Marvel" #1. Adrian Alphona is nothing short of amazing, and has been since "Runaways." Here we have a beautiful shot from a dream sequence our new hero experiences, in which she sees the heroes she admires and idolizes. I don't want to short change the colorist here. Ian Herring's colors are simply breathtaking! You really should get this book! Every page is just as pretty as this!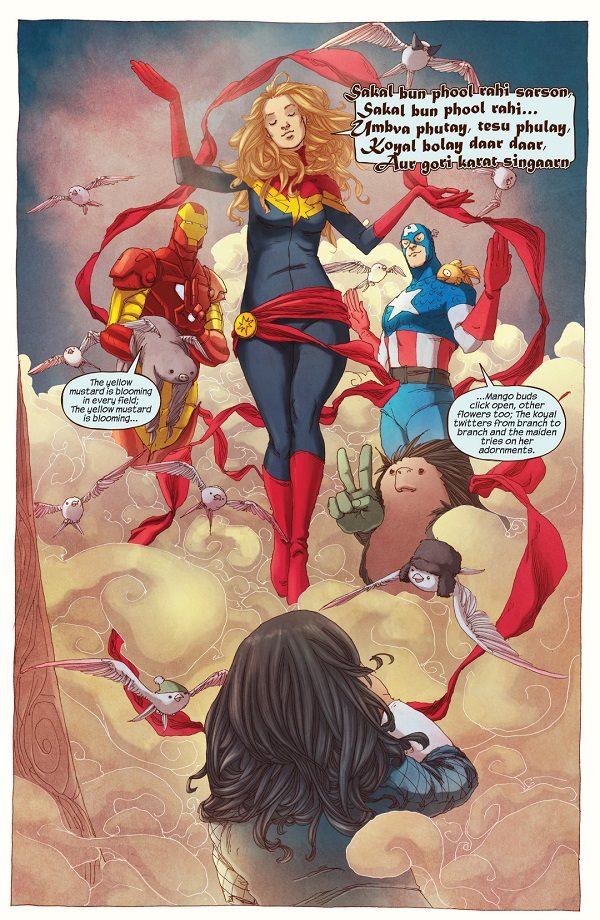 And last, but certainly not least, is my favorite panel of the week. "Superior Foes of Spider-Man" has been hilarious from the start, and it only gets funnier with every issue. In this panel from "Superior Foes of Spider-Man" #8, drawn by the talented Steve Lieber, we see the head of Silvermane berating Shocker for his crappy apartment. It's not only the dialogue that cracks me up, but it's the look of sadness you can see on Shocker's face through his mask!

And there you have it! Another edition of Five & Three! Dont worry, next week Zendobot will be back. Until then, if you wanna read some of his past Five & Three columns, then start here with last weeks! Don't like what I picked? Then let me know on twitter, @MrMiah, what your picks in covers and panels were this week. Or if you missed Zendobot's picks send him a tweet letting him know, @MarkAvo. Until next week, have fun and read more funny books!