The holidays are stressful enough without having to figure out what to get for the people you care about. There's always some aunt who criticizes your life choices, and some uncle who insists on bringing up politics. There isn't enough wine or rummed eggnog in the world to wash away the awkwardness. The least we can do is help with your shopping. Below, you'll find gift suggestions from a few of the bots here at BSR.
Rebecca's holiday recommendations:
Inkbox Tattoos
I'm all about geek tattoos. They can be addicting. But what if you can't commit or get buyers remorse? The geniuses at Inkbox have you covered. Their tagline "Tattoos for now, not forever" makes it easy to test drive artwork, each tattoo lasts for 8-18 days! They introduce new tattoo designs every week, or you can get a freehand bottle and create your own design. Plus, with their collection of geek themed designs, you can represent your love for a variety of fandoms.
(Star Wars tats are inkbox, Cap Marvel tattoo is real. Cat for scale.)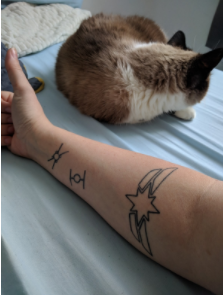 Superhero Stuff
Superherostuff is the one-stop-shop for all geek apparel. DC, Marvel, Star Wars, there is an article of clothing for everyone on your list—from your newborn niece to your 90-year-old grandpa. You can also get presents for yourself with all money you'll save from their deals, including a free gift with purchase! Mystery gift cards, free hats or shirts, I'll be right back I suddenly feel the need to go buy six new pairs of pajama pants.
Tom's holiday recommendations:
A few notable purchases come to mind for the holidays. If you happen to be an owner of the fabled Nintendo Switch, you have to buy "Mario Odyssey". I don't think it's even an option at this point.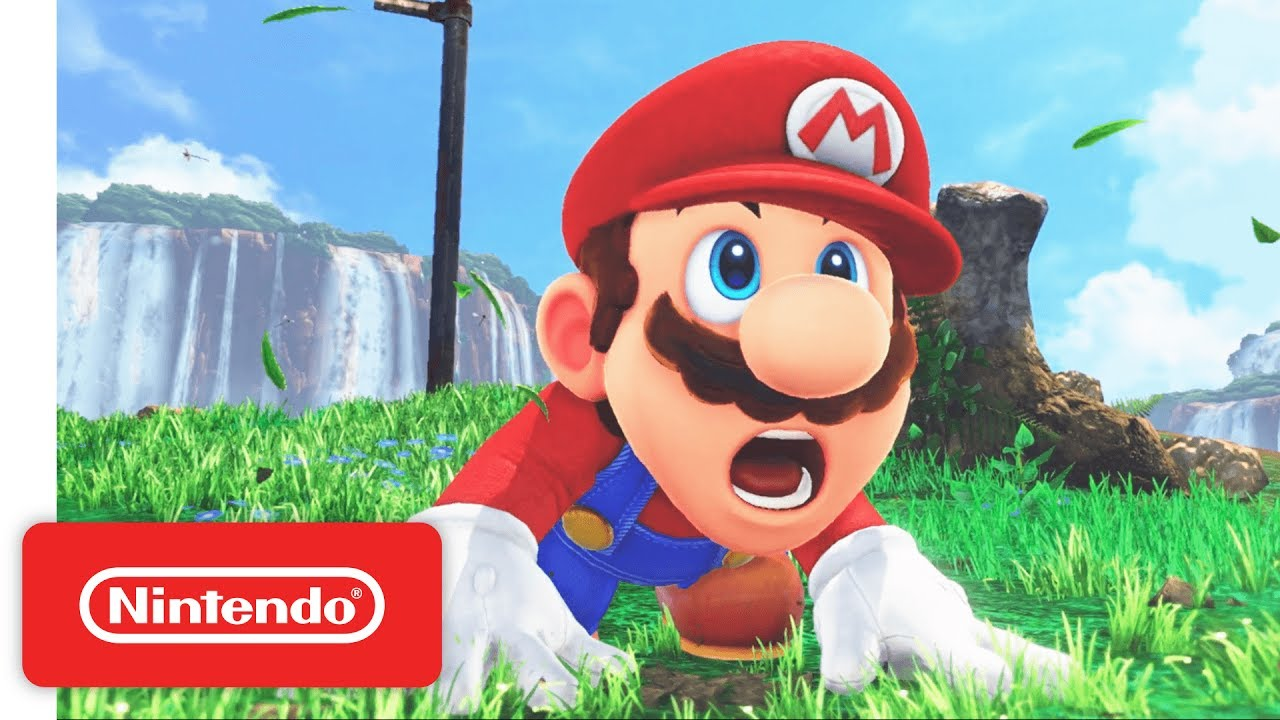 I'm pretty sure anyone who is everyone will own this instant classic. The best part about Mario is that it finds a way to meld the casual and hardcore. If you just want to play a fun and light adventure, play through the story and go on your way after. If you're looking for some challenges, hunt down the moons and find out what end game can mean in a Mario sense.
If you're looking for something a little heavier, this is a great opportunity to snag "Wolfenstein II: The New Colossus". Picking up after the events of "Wolfenstein: The New Order" you are sure to find all the therapeutic Nazi punching you need to survive today's harsh political climates.
If you'd rather level and grind, Christmas is a great time to get a copy of "Destiny 2". Bungie has again hit paydirt with a solid Multi-player and single-player experience, might not be for everyone, but the grinding itch will be quickly scratched.
If you're looking for a competitive item, I still say you should buy a copy of Street Fighter V. If you're looking for collectibles tied to Capcoms top franchise, I'd highly recommend hitting up focusattack to snag some of the incredible Street Fighter X Darkstalker Prints from UDON Entertainment. Ranging from $20.00-$50.00 you can't go wrong.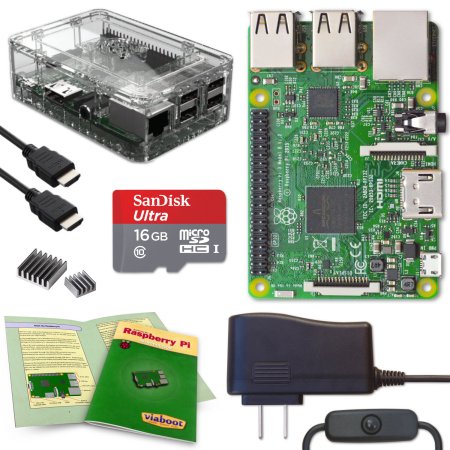 My last recommendation is to buy a Raspberry Pi, a giant SD Card, and some kind of storage case for it. THEN! Google Retropie, you won't be disappointed.
Cass' holiday recommendations:
Star Trek TNG Bluetooth ComBadge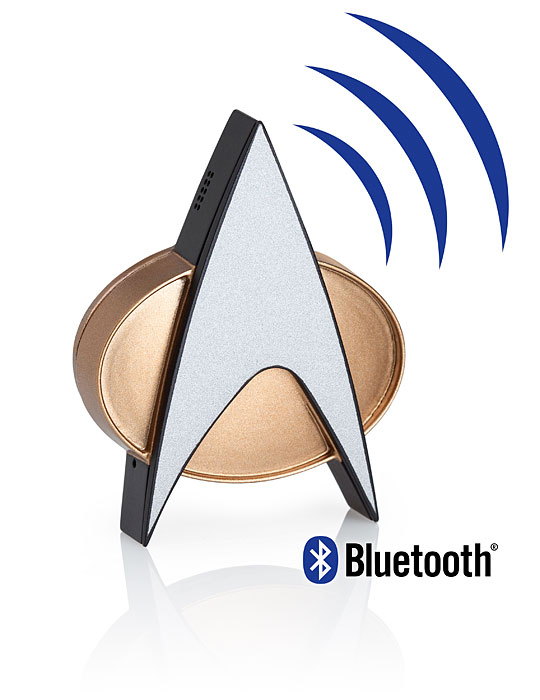 This gadget, exclusive to Think Geek, energizes me more than O'Brien ever could. Pinned to your chest (preferably over screen accurate Starfleet regalia) this device connects to your phone via Bluetooth connection to become a real life communicator.
One touch allows you to answer or end calls, play or pause audio, and access Sir, Google Now, or Cortana. You can also play the classic communicator sound effect.
These are the toys we dreamed of and, finally, they're here. $79.99 is a small price to pay to satisfy the kid inside.
Twinkling Stars Skirt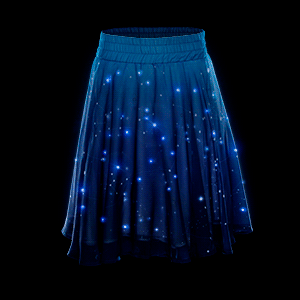 Just because the world is spinning toward the dark ages all around you, doesn't mean you can't dress like it's the future. This skirt includes more than 250 LEDs that sparkle like the night sky.
Feel like you're living in the Capital watching children die for sport as you dress like it's 2549.
Just because the universe doesn't revolve around you, doesn't mean your wardrobe has to know. $44.99, only from Think Geek.
Harry Potter Hogwarts Stationary Set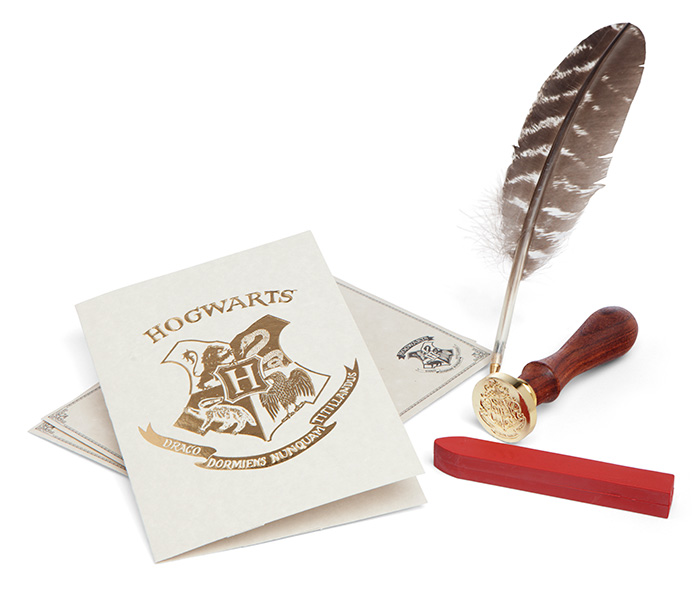 Another exclusive from Think Geek. This set is on sale for $9.99 and comes with six gilden and emobossed Hogwarts crest note cards, a Hogwarts wax seal stamp, and a feather quill.
If you're still waiting for your Hogwarts letter to come, this set allows you to create a reasonable facsimile to stave off the harsh realities of muggle life.
Write letters to friends and family or just seal your bills with a classy wax seal. Put a little magic in your life.
Iris' holiday recommendations:
Darth Vader blazer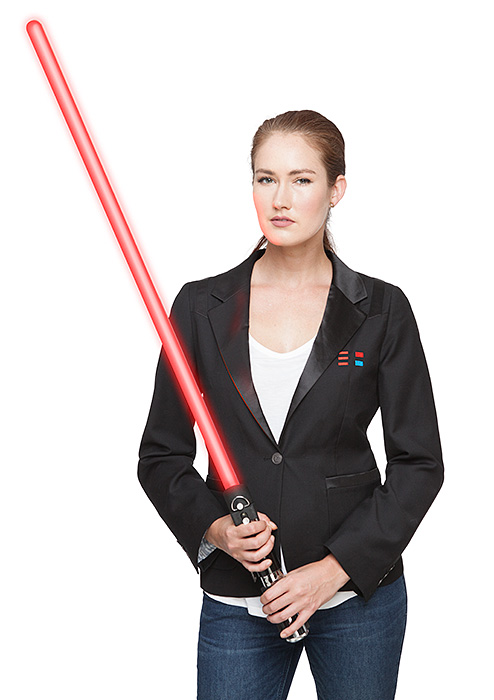 There's as many nerdy gifts over at ThinkGeek as there are planets in the Galaxy. I'm a particular fan of this Darth Vader blazer. The understated design and the ample pockets (including two inside breast pockets!) mean than you can wear your Dark Side allegiance on your sleeve wherever you go. If you're out and feeling a little homesick, not to worry—with this jacket's Death Star lining, you'll never be far from your space station.
Cargo Cosmetics
Fulfil your destiny to look fabulous with this makeup line from Cargo Cosmetics. You can choose the earthy tones of the Resistance eyeshadow palette, or the bold allure of the First Order palette. Both sides have their own mascara too—the need for voluminous lashes knows no side. There's also four compacts that pay tribute to the badass women of the sequel trilogy and the loveable BB-8.
Hallmark Itty Bittys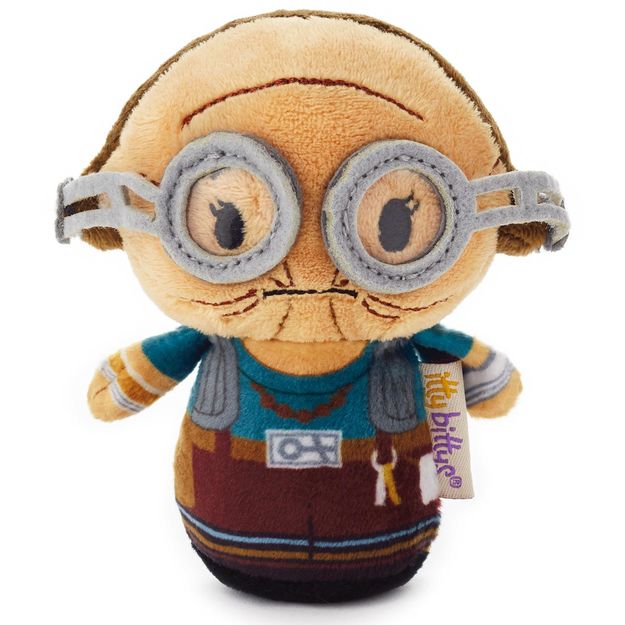 These are the Funko POP figures of the plushie world. You can find your favorite fun-sized characters from comics, movies, and television shows at Hallmark stores. Whether you want to cuddle them or collect them, they'll make for a cute gift.
We hope your holidays, however you choose to celebrate them, suffer as few casualties as possible. Keep your head down.