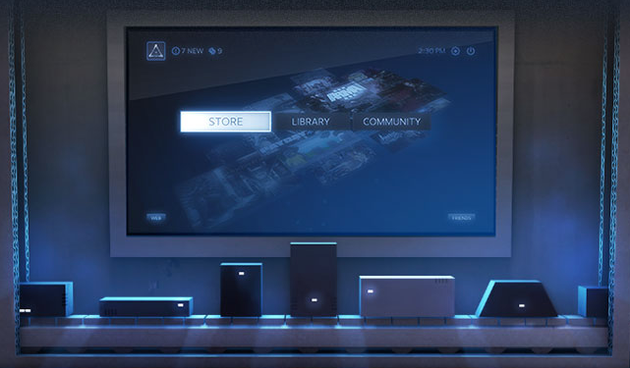 Steam Machines are coming in 2014. These boxes built by various manufacturers all running SteamOS are going to change the way we game. If you still have a high end rig you prefer to use, then continue living your life as usual. No worries, no changes. However, Valve will be shipping 300 prototype Steam Machines to a select group of users this year. Here is how you attempt to get into the Beta.
Login to Steam and hit the Quest Page Here
Agree to their terms and conditions
Make 10 friends on Steam if you don't already have them
Play a game using a controller in Big Picture Mode
Once you've become eligible for the Beta they will randomly select members of the community to test these prototype boxes before the years end. You only have until October 25 to get yourself on the list, after that you're toast. If you don't try you have 0 chance so get to getting!
Pricing on the devices has not been announced, manufacturers have not been announced, and based on the different manufacturers we can only assume they will range from stream only boxes to super computers, all running this free operating system. The best part about this whole set up is if you don't want to buy a Steam Machine, you can simply build your own and load the OS onto it. They are giving the user exactly what they want, total control.
The FAQ at the bottom of the Steam Machine page discusses any question you can answer. Basically, think to yourself what would I want to do, and Steam pretty much has your back. You can use a mouse and keyboard if you like, but it is built to function well with simply a controller. At this point I'm rambling, go check this out, the future is coming. Check back Friday where we will give you the info on Valve's final announcement of the week.