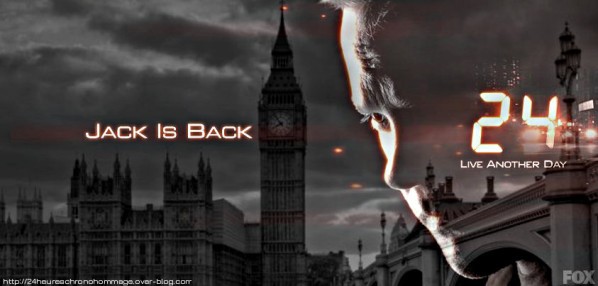 Image from 24.
FOX has officially announced the return date for Jack Bauer's return, "24: Live Another Day" will debut on Monday, May 5. The first episode with be a two-hour premiere with the following episodes to be the normal hour long timeframe.
While each episode will still be one hour long and take place over the course of a 24-hour period, there will only be 12 episodes. The show will skip ahead a few hours between episodes instead of always picking up the second it left off in the previous week. Doing previous episodes were like a "marathon" according to Howard Gordon the Executive Producer, whereas now "You can see the horizon. Here we're able to imagine the other side."
Skipping ahead a few hours after each episode means a few things will be different this time around. The show will no longer need to end every episode on a cliff hanger or if it does keep to tradition they will not have to have so many small conflicts within the larger one to keep the audience coming back for more. It might also allow Bauer to eat and go the bathroom for a change though some still argue that Jack is above us mortals in this.
All jokes aside I am super excited to have 24 back on TV! Also returning to the cast other than Kiefer Sutherland as Jack Bauer we have Mary Lynn Rajskub as Chloe O'Brian, Kim Raver as Audrey Raines and William Devane as James Heller. Yvonne Strahovski who you might know from "Chuck" and "Dexter" will also be joining the cast and I am excited to see what she brings to the table.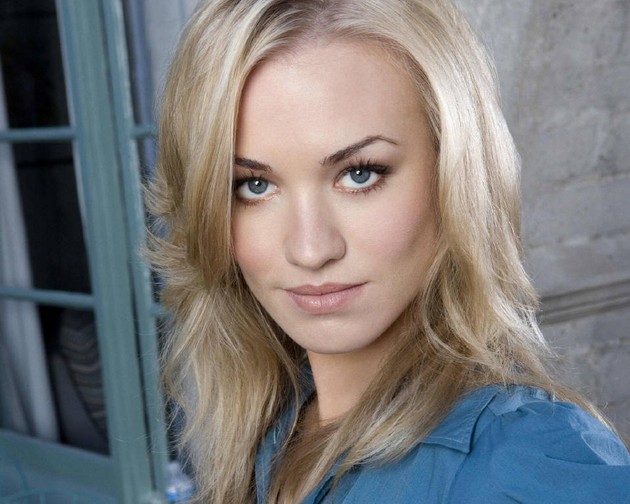 Image from undeadfanstories.
As for what we can expect this season Manny Coto said, "We pick up four years later and Jack is still a fugitive. He has disappeared and he is still hunted. Yvonne Strahovski is a CIA agent who has been on the hunt for Jack Bauer. In their minds, Jack is not quite Osama bin Laden, but he is a fugitive of high order. When Jack enters the story on his own terms, we will learn he has a mission. Chloe will enter the picture and we will learn she has been damaged over these four years and does not work for CTU. She's a more radical, Snowden-like character."
Sutherland has pointed out that this new season and the long rumored movie are not the same story saying, "The script for the film is very, very different. The film is an ongoing thing, there's still an opportunity to do it."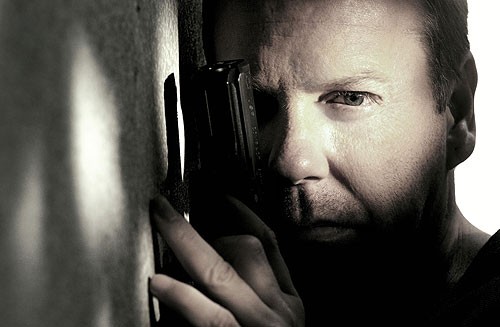 Image from zap2it.
Expectations are high for the next day in Jack Bauer's life. Even Sutherland said "I won't lie to you. To not give them the best that we have to offer would be very disappointing."
The return of 24 just goes to show you that even when you think the show has done all it can do, well you don't know Jack.