It's been two years since we first met perfectly flawed cinnamon roll Jessica Jones, and the first season managed to tackle a plot without making the heroine's origin story a focal point.
Pretty remarkable for a Marvel show, actually.
Season two will prove to be a whole new playing field. With the focus on Jessica, we can expect to learn how she got her powers (and how that plot will differ from the original Alias book), what role Trish will play in her life, and how those close to her will deal with the fallout from Purple Man's reign.
We've seen footage and photographs of David Tennant on set–but what could it mean? Personally, I'm putting my money on "he's a personification of her PTSD preventing her from reaching her full potential." But that's just me.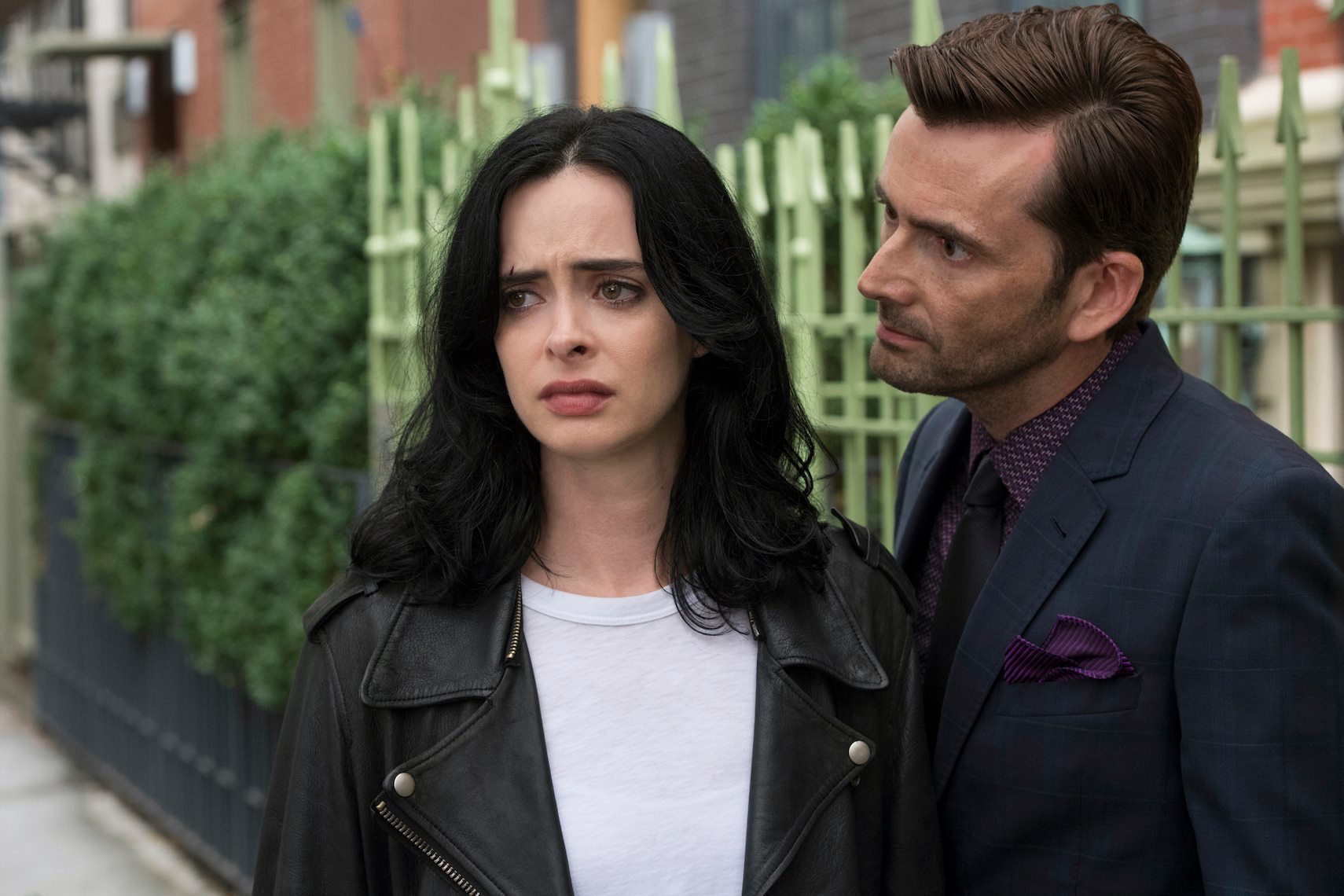 Jessica Jones returns to Netflix on March 8.