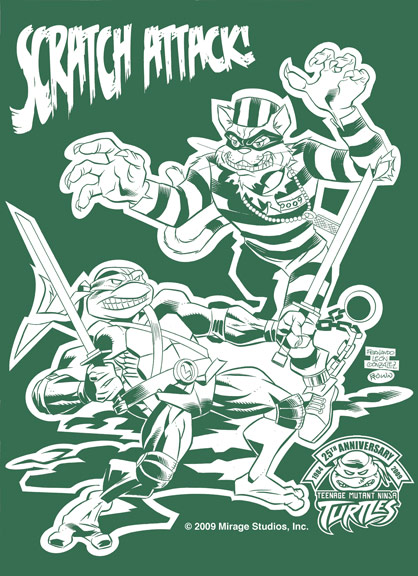 Hello everyone, Budgetron here with a special announcement!  Local Utah Writer (Tales of TMNT, Smallville) and all around nice guy, Jake Black needs all of our help!  Earlier this year he was diagnosed with Hodgkins lymphoma and has been undergoing various costly treatments, and the good guys at Mirage Studios have put together a great limited edition shirt to help pay the hospital expenses.
I've hung out with Jake a few times both at signings we have done together and when Swank owned a comic book shop, and let me tell you…this guy deserves our support!
Please, PLEASE, head over to this link at NINJATURTLES.COM to purchase your limited edition shirt (pictured above) for a mere $25.  Every little bit helps, and when it comes time to pay for your order…don't hesitate to add a little extra to that paypal bill, I know I'm going to.
Good luck, Jake, we're rooting for you!