Blain Hefner is a fantastic artist and is getting his own solo show in the Salt Lake City area for the month of October.
He's won awards for his newspaper designs and did me the service of allowing me to hire him to paint the cover to my last book, Operation: Montauk.
And look at these gorgeous posters her does: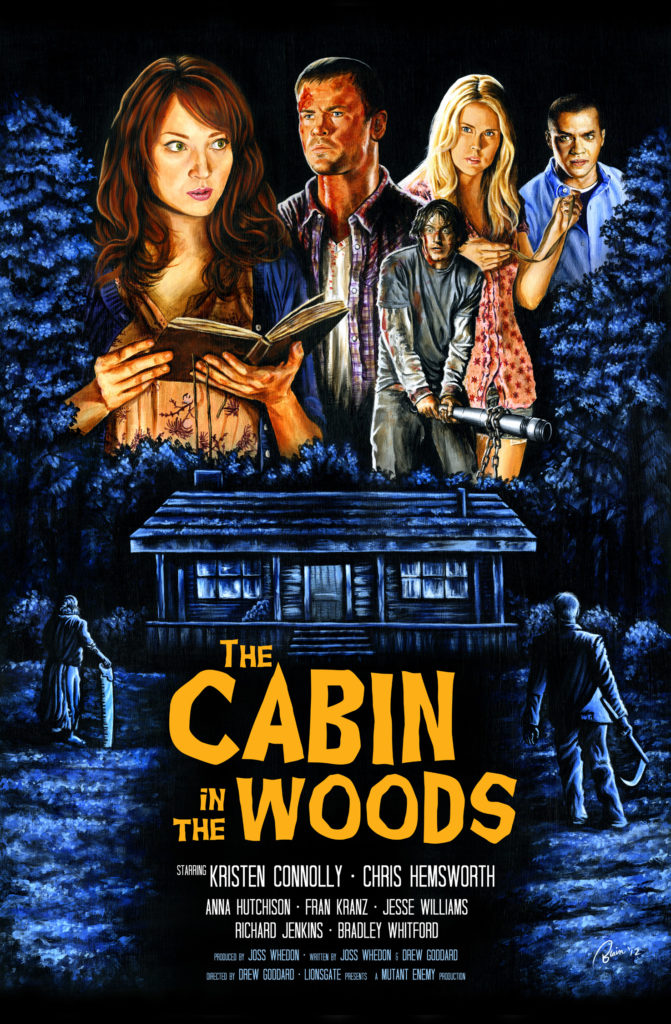 He's included all the information below. The gallery opens tomorrow and runs all month.
Come to the IJ & Jeanné Wagner Jewish Community Center on October 3 and enjoy an evening with "Monsters, Movies & The Dude" at Blain Hefner's first solo show in more than a
decade.

The opening reception for the show will be from 7 p.m. to 9 p.m. at the gallery on the second
floor lobby of the community center. The community center is located at 2 North Medical Drive, Salt Lake City, UT.

The show focuses on Hefner's love of popular culture in film and television. To celebrate October, there are a large selection of new portrait studies of classic Universal and Hammer Horror monsters and "Young Frankenstein." There are also several other horror movie inspired pieces, including drawings, paintings and retro movie posters of some of Hefner's favorite horror films.

There will be a select number of other works as well, featuring the Indiana Jones films, "The Big Lebowski," "The Avengers," "Star Wars," "Star Trek," "Doctor Who" and "Harry Potter."

Original drawings Hefner did for this past summer's JCC Summer Camp guide will also be on display and for sale.

Also on display will be the cover that was painted for local author Bryan Young's latest novel, "Operation: Montauk."

The show runs from Oct.1 through Oct. 30.

Born and raised near Wichita Falls, Texas, Blain Hefner has made drawing and designing his lifelong passion. He has a BFA from Midwestern State University, and after 12 years in the newspaper industry, he has racked up an impressive amount of awards and experience in print design and illustration. His creativity is fueled by a deep love of sci-fi, fantasy and superhero movies, pop culture and comics.

His work can be seen on his website, Hefnatron.com, and on the popular art blog Planet-Pulp.com. Blain will be exhibiting his work in several group shows at Gallery 1988 in Los Angeles and Ltd. Gallery in Seattle starting this fall.