A couple of us 'bots here at BSR! really like James Bond. In fact, you might remember we did an entire month devoted to Agent 007, reviewed every movie, talked comics, video games, theme songs. . .it was pretty epic. And so today when Swankmotron shared this art collection with me, well. . .this is the sound my heart and lips made:
Seriously, play that music as you read the rest of this. You'll thank me.
Anyway, check out some of this amazing art. Warning: some of this might be considered NSFW depending on how conservative a workplace you are in— like Bond, they are suggestive and sexy, but no actual (though implied) nudity. All of this comes from artist Mike Mahle, and you can (and should) purchase prints of these from his website at MikeMahle.com or go stop by and see him at Wizard World Ohio Sep 20-22.
Swank and I tried to each pick out 5 favorites. Here, in no particular order, are those, along with a couple other honorable mentions. Truly, they're all amazing looking. First, his take on our favorite (and his), "On Her Majesty's Secret Service."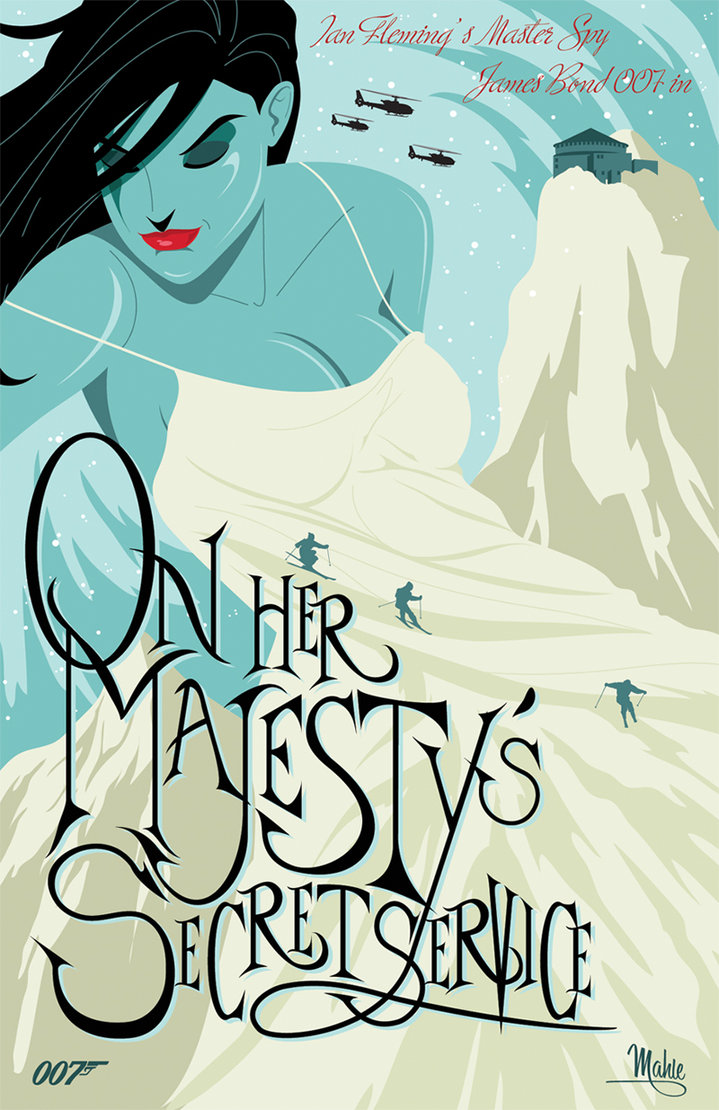 You can tell he's a fan. There's a lot of passion in this piece, and a sincere understanding of what made this movie great. "We have all the time in the world" to just linger and look at this one, but if you'd like to movie on and for a major change of pace: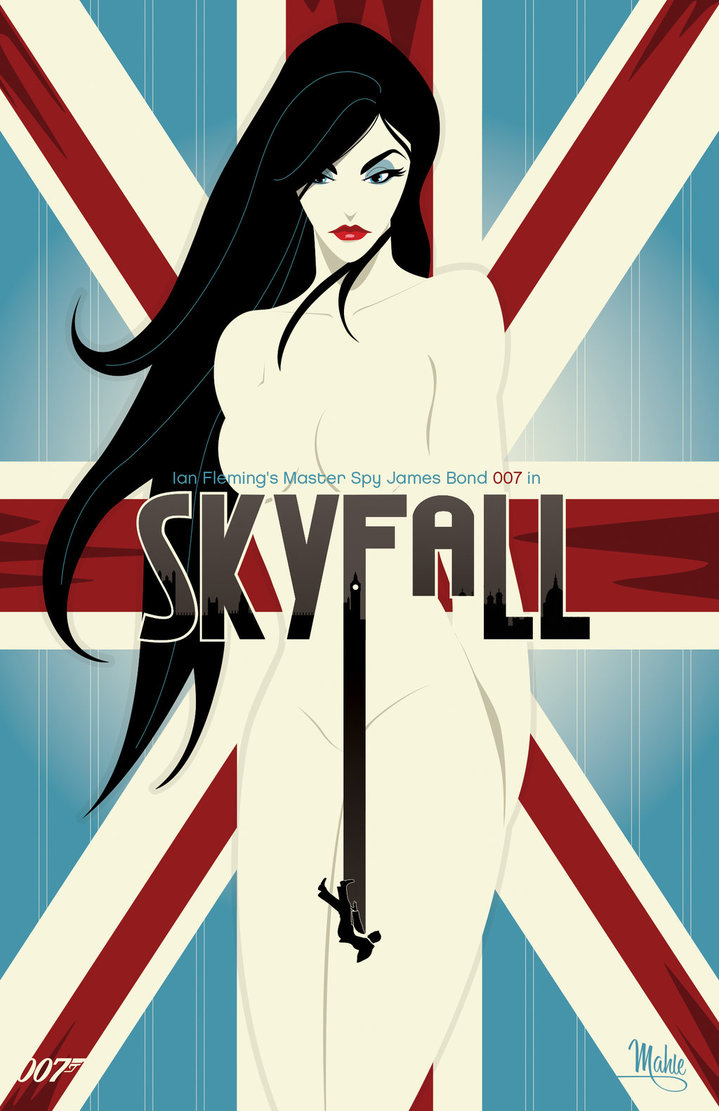 I love this lines of this– it's perfect with the Union Jack and the downward fall of Bond. Meanwhile, the femme fatale is nothing to sneeze at either. Neither is Skyfall. A great, thoughtful deconstruction of a thoughtful Bond film. Next: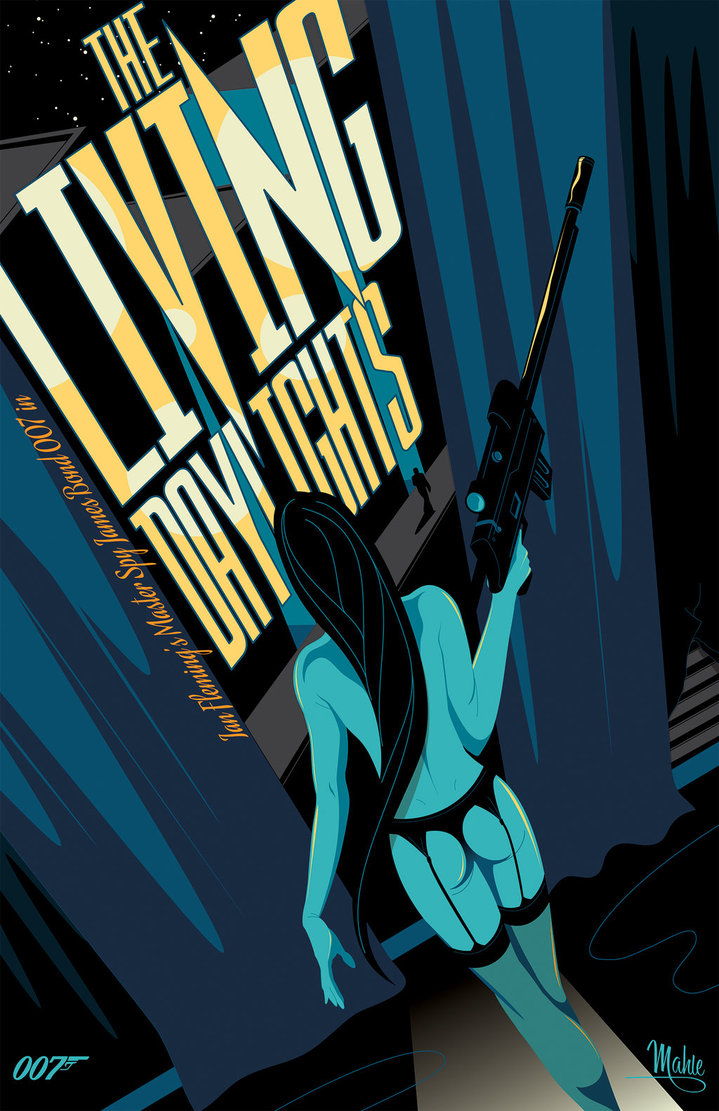 Wow. Again, the artist shows his understanding and love for the films he's doing posters for. This is an amazing poster for one of the most underrated of the Bond films. But what I find most amazing is the artist's ability to take bad and mediocre Bond movies and make them look awesome. I give you the next five without comment except to say he makes these films look interesting.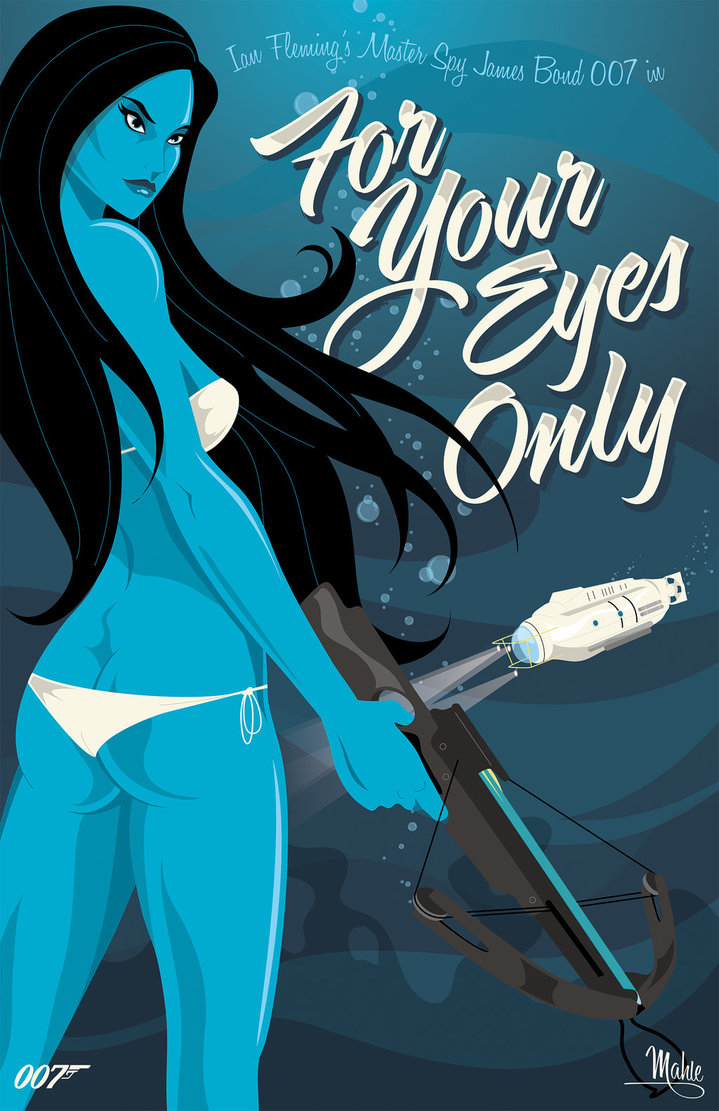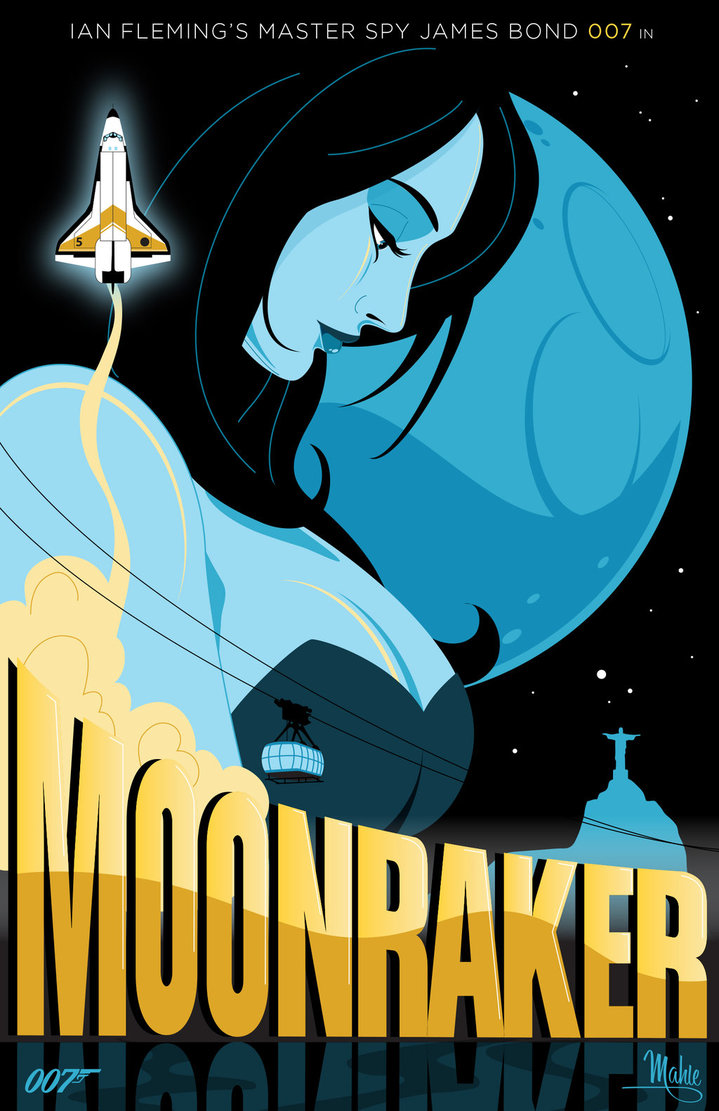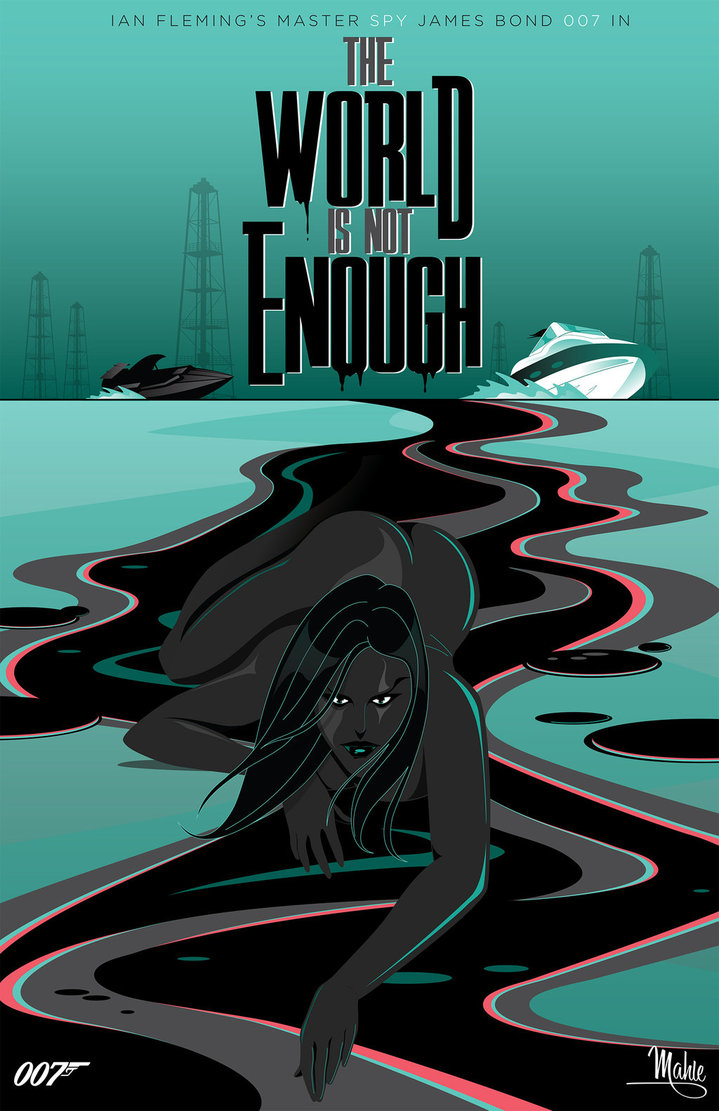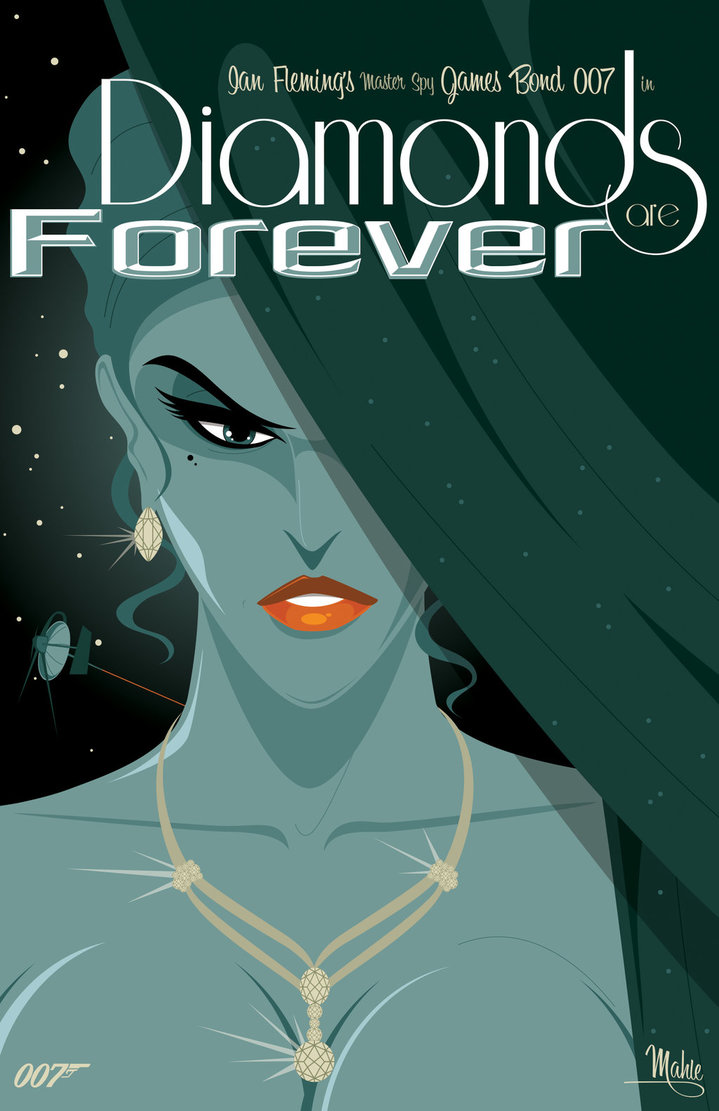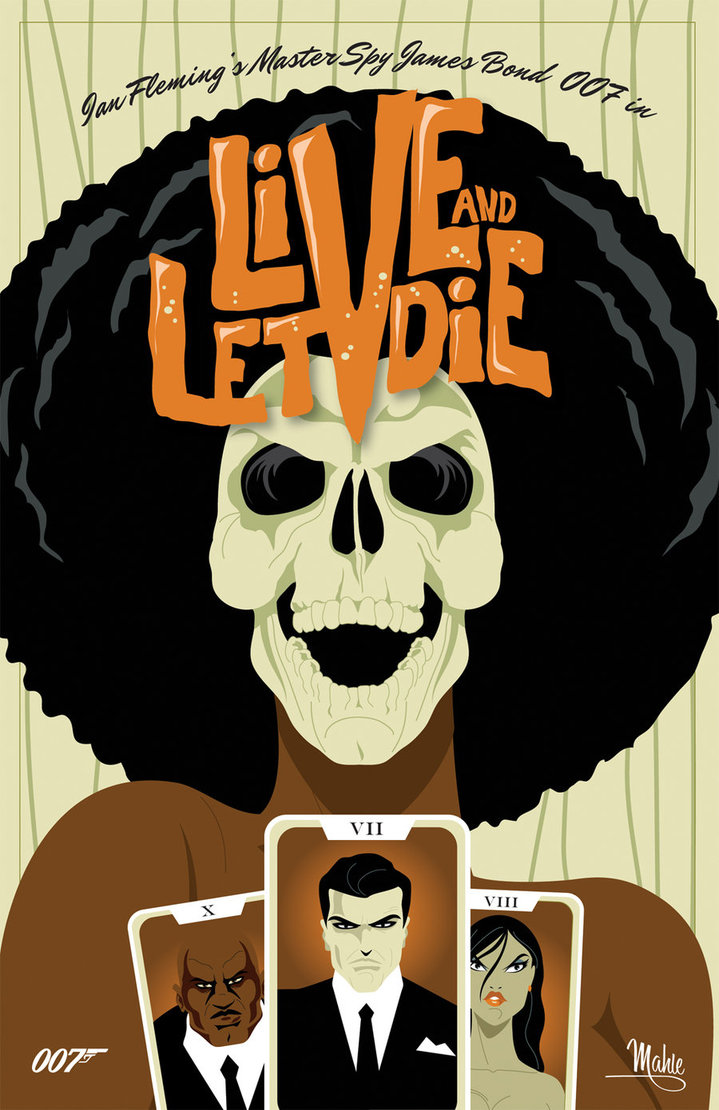 I think "For Your Eyes Only" and "Moonraker" have the best ratio of amazing poster:awful movie possible. Again, the more you know these films, the more prescient these become. Speaking of, here are a few of my favorites: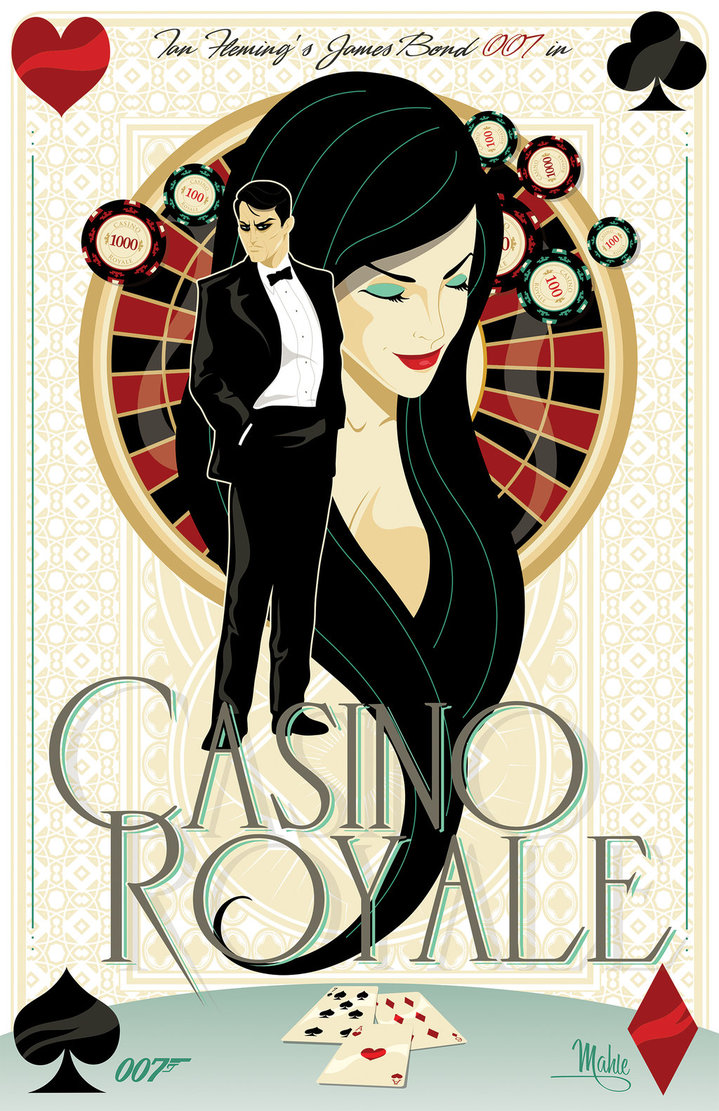 I especially love the dark circles around Bond's eyes (like he's the singer of an emo band or something?) in this. It makes him look so dangerous and world-weary. Next, we'll indulge my deep love of Soviet era propoganda coupled with my love for an underappreciated and often-overlooked Bond film: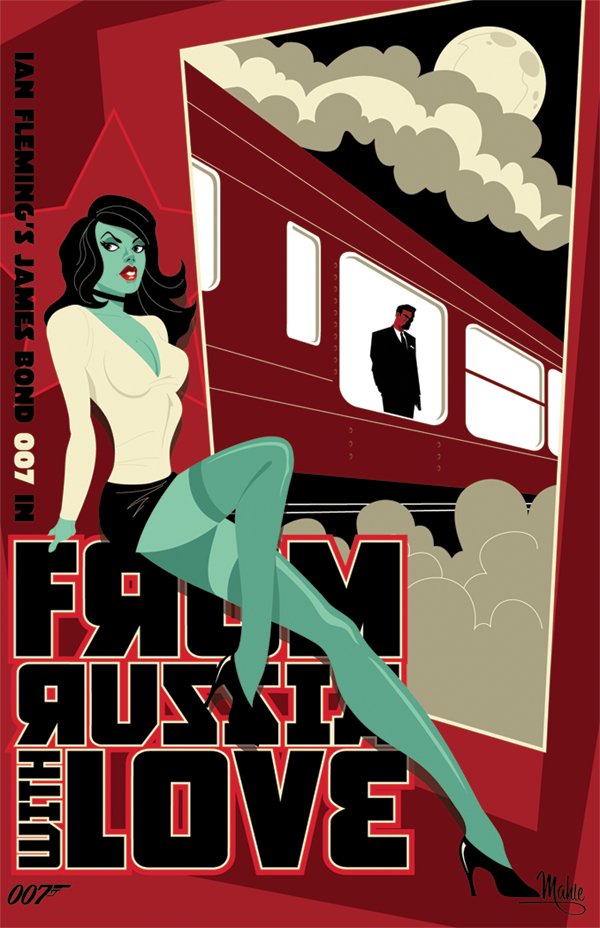 I love this next one, too, although it's missing ninjas:
I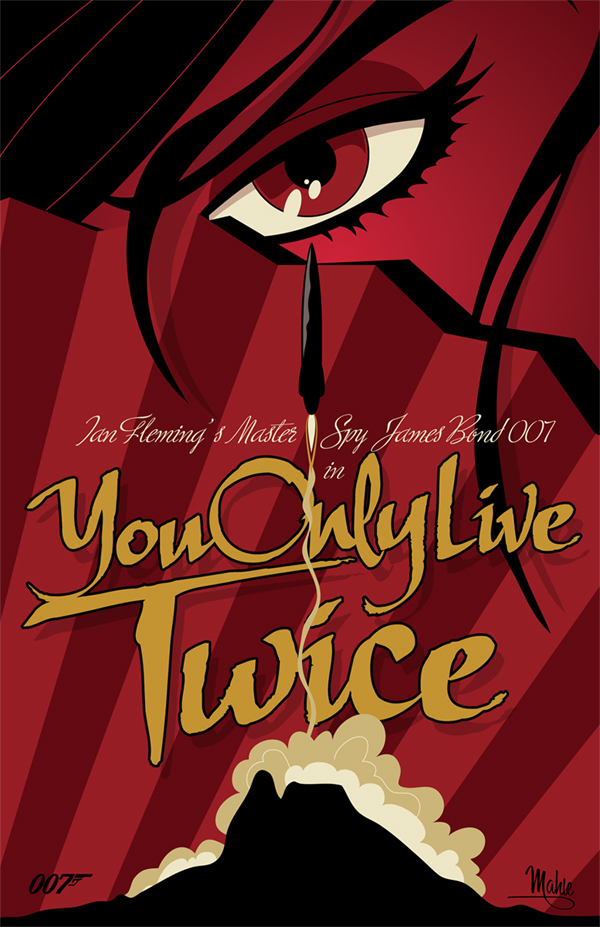 And, let's end at the beginning, with the film that started it all, Dr. No: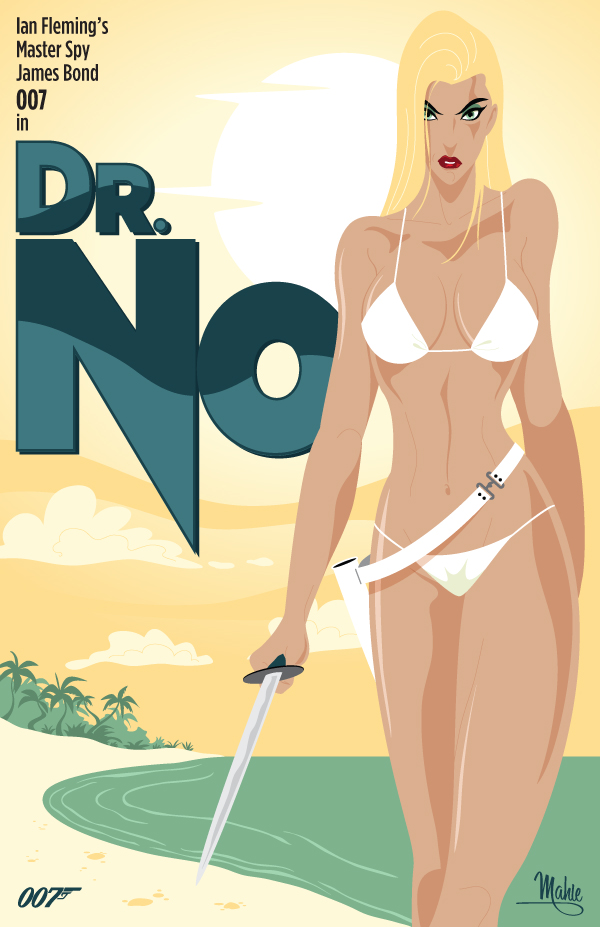 I'm going to need a cold shower now. But please support the artist and order some of these prints, and check out the rest on his website or deviantart account. He's also got some cool Captain America/Avengers art, as well as some really cool looking robots– something we at BSR! always, always approve of.