After taking some well-earned time off, Twenty One Pilots makes a staggering return on their latest album, Trench, which shows off their growth both as musicians and people.
The band's previous album, 2015's Blurryface, launched them to unprecedented success. They became the first artists in history to have every single song on any particular album become certified either gold, platinum, or multi-platinum by the RIAA. For a little band from Columbus, Ohio, it was a big leap.
The dynamic duo of Tyler Joseph and Josh Dun may be relatively new to the world of mainstream pop music but they're practically seasoned veterans of performing and recording. Beginning as local hometown favorites, the band spent their time recording albums in their basements (fan favorites such as the cheekily-titled Regional At Best) and honing their live show. Notably, in 2011, they self-funded and self-promoted themselves to a sold-out show at Columbus' own Newport Music Hall. This, alongside the audience's rapturous reception of their live show, caught the attention of several members of the music business elite, leading to the band being signed to Fueled By Ramen within a few months.
From here, they released their first studio album, Vessel, in 2013. And while the album may not have been a commercial juggernaut, it earned the band a rabid fan base worldwide who would come to be affectionately known as the Clique. Joseph and Dun toured pretty much non-stop after the release of the album, funneling the profits they band was earning back into the budget of the live show to create an ever-expanding live show that grew more elaborate by the month. As the live-show grew bigger, so too did the audiences and venues. Through this relentless touring, the band was steadily cementing their status as pop's greatest underdogs. After years of buildup, this was all capitalized on by the success of their second studio album, the aforementioned Blurryface, which spawned several multi-platinum singles and allowed the band to turn their live-show into a full-blown arena-filling behemoth.
Once again, touring became the band's greatest weapon, as Blurryface's success only grew in the following year. The album stayed on the Billboard charts for over one-hundred consecutive weeks and took the band to unparalleled new heights.
Which is why the release of their new album, Trench, this past week is such a major event. In the summer of 2017, Joseph and Dun opted to publicly retreat away from everything, from public appearances to social media, in order to lock themselves away and create their next album. In this silence, Trench was born.
Musically, the album takes their music in an entirely new and unexpected direction. Whereas previous records had sometimes been accused of being a bit light on groove, Trench is positively overflowing with it. A newfound emphasis is placed on Joseph's stellar bass-playing abilities and Dun frequently incorporates off-kilter syncopations into the rhythmic DNA of each track. Even the snare beats of tracks like Morph and Chlorine incorporates a technique frequently employed by legendary producer Quincy Jones, where the beat of the drum and the electronic sound effect that coincides with it are distanced ever so slightly, so as to create what would later be termed as 'micro-rhythm' by esteemed musical academic Anne Danielsen.
All of this culminates in a sound that owes more to funk, soul, and R&B than it does to anything resembling modern pop or alternative music. Twenty One Pilots has always specialized in genre-bending, as even their earliest material contained hints of pop, rock, reggae, folk, and hip-hop. But never before has it all felt so seamlessly woven together. Arguably no other artist in music today could pull off a song like Pet Cheetah, which sees the band going from hard-hitting hip-hop verses into a gentle, emotive, piano-driven chorus. But in Joseph and Dun's hands, it works perfectly. The entire album is a crash course of ever-changing tempos, genres, and influences, yet Joseph guides the listener through it with the precision of a master craftsman.
In news coverage of the album, much has been made of the fact that Trench is a dystopian concept album that tells the story of the walled city of Dema. And while it is certainly that, what's far more impressive is the way in which Joseph uses this vast fictional canvas as a means of cutting deeper than he ever has before. While it would have been easy to hide behind his fictional world and litter the album with generalizations or facades in the name of the concept, Joseph openly broaches such topics as depression(Neon Gravestones), his relationship with his wife Jenna(Smithereens), his fear of letting listeners down(The Hype, Pet Cheetah), his grandfather's death(Legend), and more in brutally honest ways.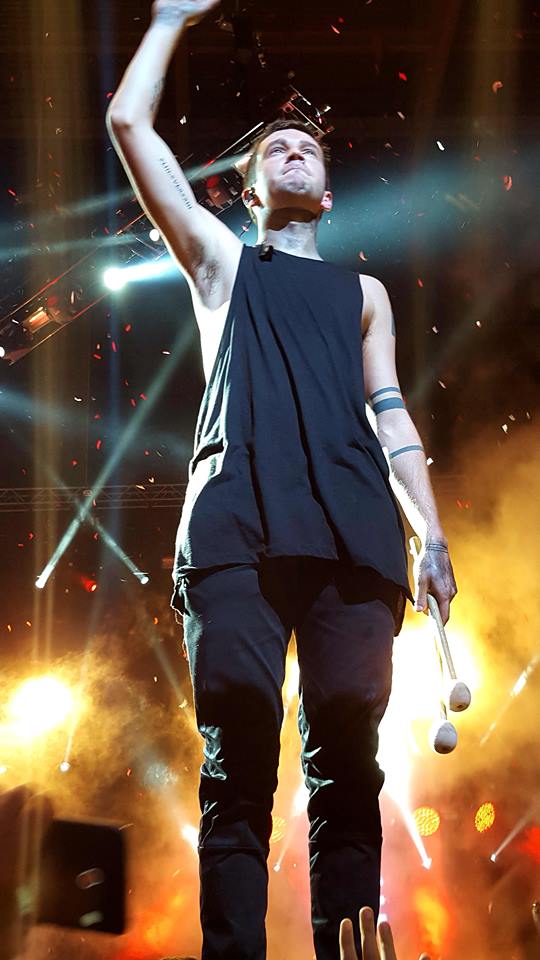 This leads to the album having a meta-quality, in which Joseph is constantly offering a commentary to the work present on the album itself. While a great many artists over the course of history have crafted follow-ups to record-breaking albums that are essentially responses to that success, no one has ever done it quite like this. Joseph weaponizes his own writer's block at the thought of failure, and turns it into one of the album's most profound themes, as it frequently plays like a stream-of-consciousness tapped directly into Joseph's own mind.
And while Joseph has never shied away from topics like suicide or depression before, he's never been more capable of succinctly articulating his point than he is on the jaw-droppingly visceral Neon Gravestones. He's able to offer up a nuanced and intricate view of the way in which our culture copes in the aftermath of celebrity suicide while also turning that same critical lens inward on himself.
Which means it's only fair that I follow suit. On March 23, 2013, I took my best friend on our first date to see a band she and I had both recently fallen in love with; Twenty One Pilots. The show was at The State Theater in St. Petersburg, Florida, a small venue that probably only housed an audience of about forty people that night. Midway through the show, Tyler Joseph addressed the audience directly about their just-released debut album's success or lack thereof. It was a slightly remorseful and unapologetically honest admittance of defeat. He acknowledged that perhaps not everyone would 'get' what they were trying to do with their music and pondered if maybe that was why the album hadn't been as successful as it could have been. But that he ultimately found solace in the fact that his music seemed to resonate with us and told us all that, regardless of what the future held for them, they would never forget us.
I think about that night a lot and the stories it began. For Twenty One Pilots, it was just the beginning of a practically Campbell-ian hero's journey that would see them become the most successful band in the world in just a few short years. And for me, it was the beginning of the most incredible journey of my life, one that reaches a major milestone this coming March 23, when I get to marry my best friend.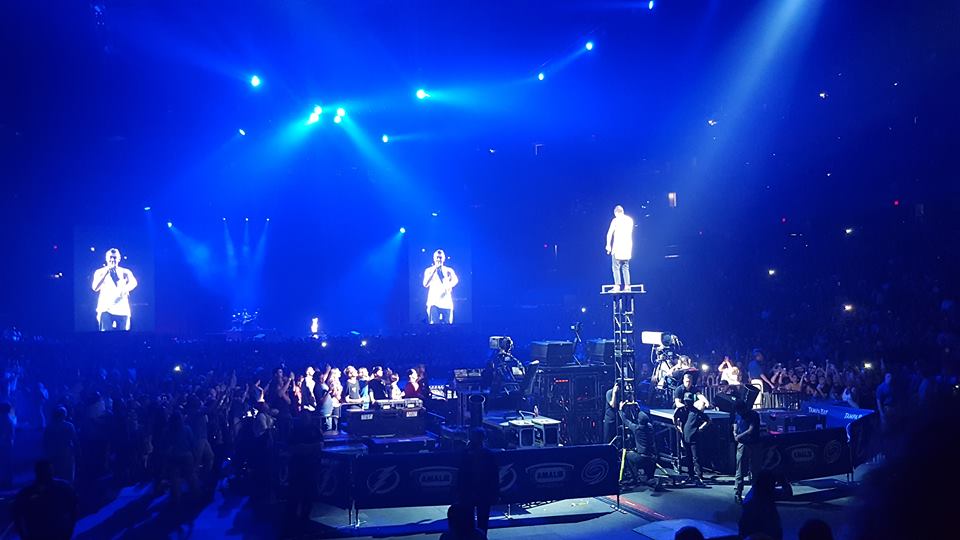 Since that night, we've seen Twenty One Pilots perform live ten times (with an eleventh on the horizon) and each time has grown increasingly spectacular. Songs that we once watched performed in The State Theater to mere dozens of people are now being performed in arenas and stadiums across the world to thousands.
I say all of this to say, I have loved Twenty One Pilots for a wealth of reasons for several years now. Their music, their shows, and the fact that they gave me the greatest gift in the world, even if they didn't know it. And I can confidently say that Trench sees that band I love on full display throughout the entire album. In self-producing the album with occasional assistance from Mutemath's Paul Meany, they have crafted the album that has been inside of them all along.
Trench is an astounding accomplishment that showcases the growth and maturity of Tyler Joseph and Josh Dun not just as musicians but also as people. They've learned that while crashing cymbals and full-throated screaming can certainly get a message across, they can often communicate more with less. As brilliantly demonstrated in Neon Gravestone's final moments or the entirety of album-closer Leave This City, in which Joseph's articulations above a sparse piano arrangement deliver the most affecting moments of their entire catalog.
As Joseph sings the final lines of the album, telling listeners that "they know that it's almost over", it's hard not to feel a sense of culmination. Twenty One Pilots has achieved everything they've ever dreamt of and more, yet Trench sees them refusing to take a victory lap or an easy cash-grab, instead creating the most versatile, coherent, and compelling album of their career.