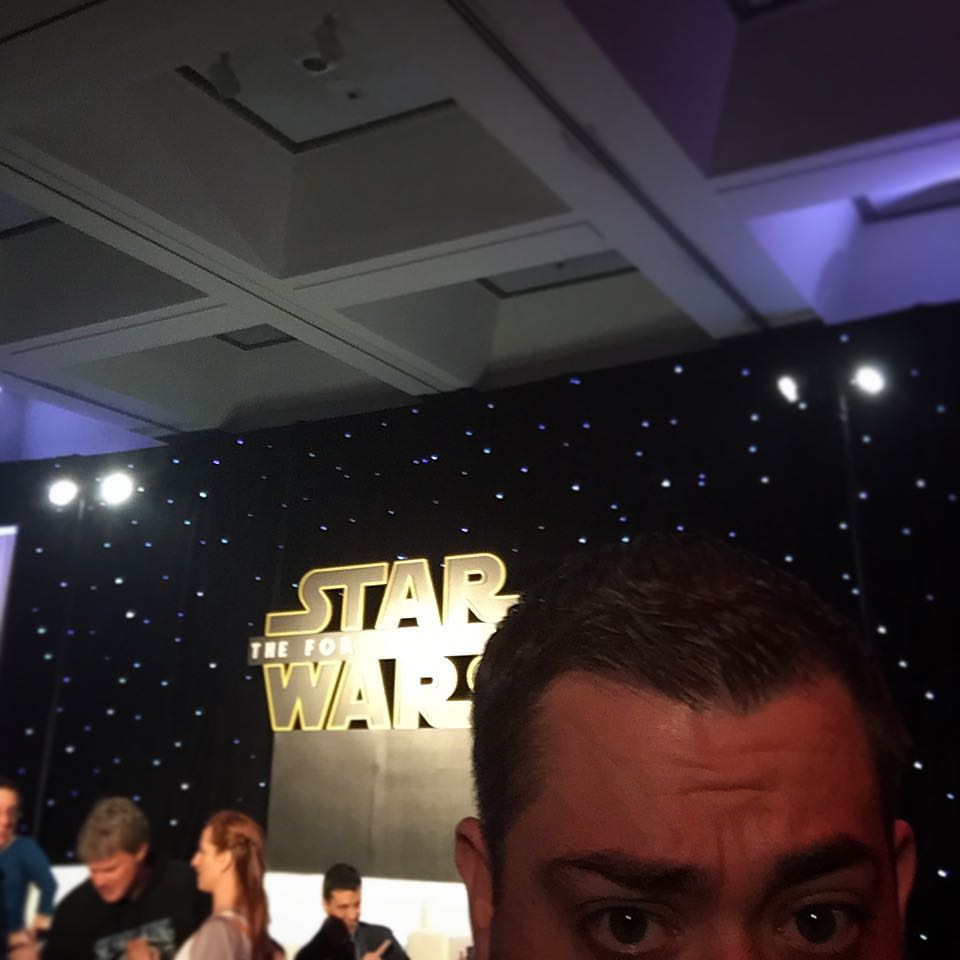 I had the great pleasure and rare opportunity to attend the press junket for "The Force Awakens" in Los Angeles over the weekend. Press from all over the world gathered to ask questions and learn more about the new film.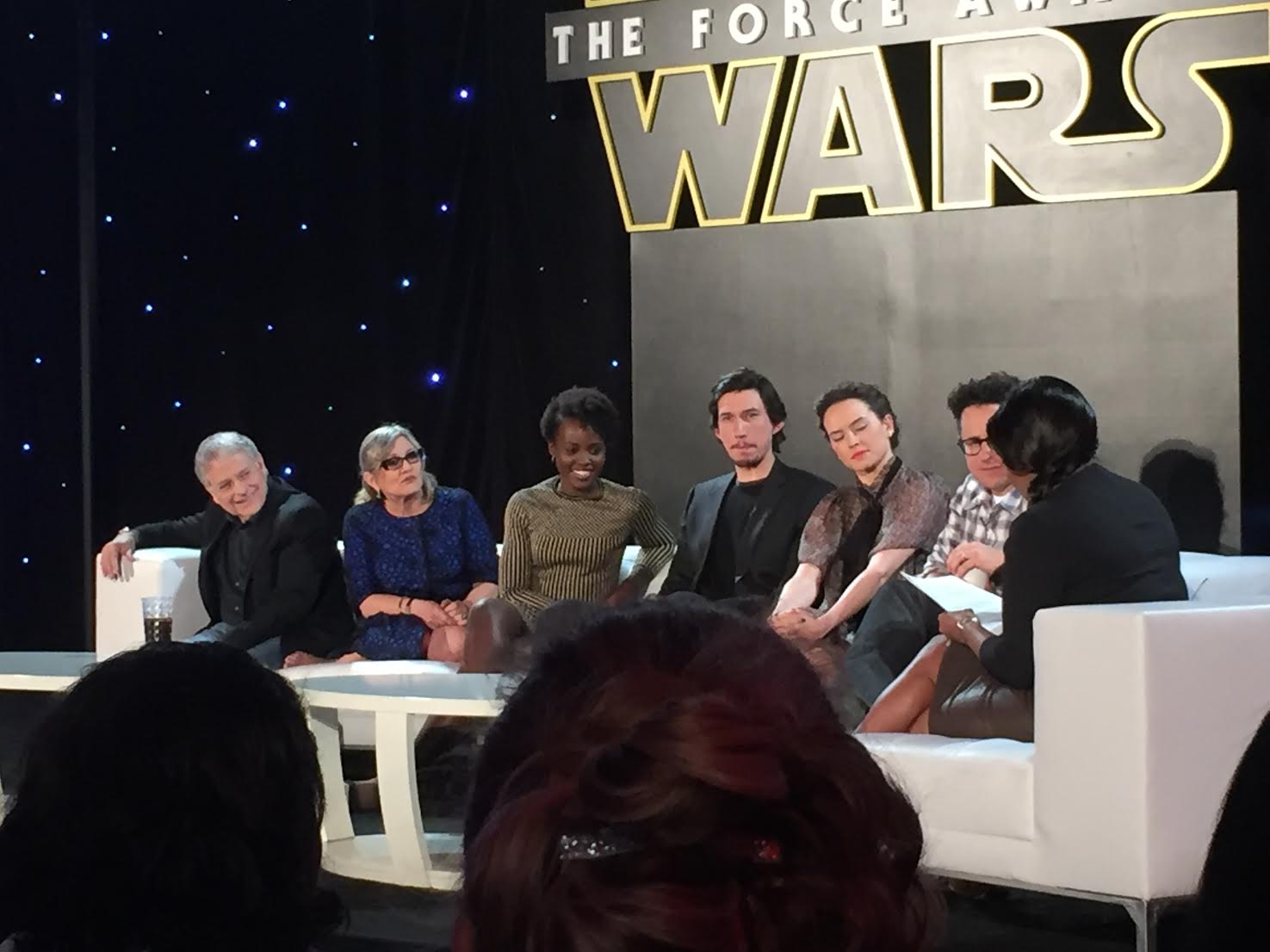 Bad Robot was on hand to hand-print T-shirts for the press, Disney was there handing out Kylo Ren Infinity figures, and, of course, the cast was assembled to answer questions. Those in attendance included: J.J. Abrams, Kathleen Kennedy, Harrison Ford, Carrie Fisher, John Boyega, Adam Driver, Oscar Isaac, Daisy Ridley, Lupita Nyong'o, and Lawrence Kasdan.
It was notable that Mark Hamill was not around, nor was Domnhall Gleeson, Andy Serkis, Anthony Daniels, and other key members of the cast.
But that doesn't mean a great time wasn't had by all.
You can listen to the full audio of the press conference I recorded on the latest episode of Full of Sith:
For more coverage, check back here and at Full of Sith over the coming week as we gear up for the biggest film event of the decade.
"The Force Awakens" comes out in 10 days on December 18, 2015.