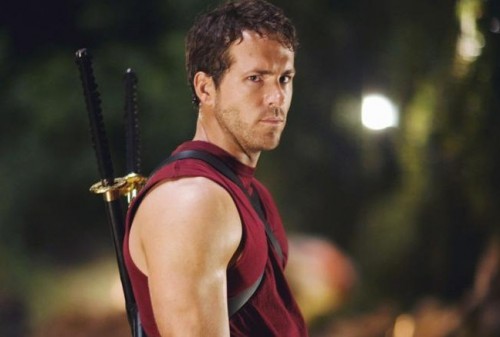 Variety is reporting that the front-runner for the next Highlander film is none other than Ryan Reynolds, the boyish-looking nice guy in romantic comedies as well as the hunky katana-wielding Deadpool in the Wolverine movie.
This is all still very up in the air, though, as there's no indication an official offer has been made, and Reynolds is reportedly weighing all his options.   But who wouldn't want to join the Highlander franchise?  He'd have the chance to go around and say, "There can be only one!" and then chop off someone's head.  Who wouldn't want to go into work and do that every day?
His latest film release Safe House earned over $120 million, which more than earned back its $85 million production budget.  In Hollywood terms, that's no doubt a hit (though nothing like the mega-success of Avengers), so he certainly has offers to consider.
Summit acquired the film rights in 2008, and the original films starred Christopher Lambert.
Without having seen him as Deadpool, I might doubt Reynolds' abilities to portray an action character, but he has shown the ability to portray a variety of characters.  (I only saw a few minutes of Green Lantern and therefore cannot comment on his action abilities in that film).  But, I think he has range, and it will be interesting to see what happens next in the casting phase.