This week marks the start of Marvel's 'Star Wars' crossover: "Vader Down." This six part series will bring the storylines of the ongoing 'Star Wars' and 'Darth Vader' comics together for a big smackdown. Here's the official description:
Vader's TIE Fighter has been shot down. Seeing this as their one, best chance to take him down once and for all, the Rebellion is ready to throw everything they have at him. Alone, outnumbered and outgunned, Darth Vader must now face the entire might of the Rebel Fleet. But the Rebels are about to learn the true unrestrained power of the Dark Side of the Force.

To defeat their greatest enemy, the Rebel Alliance will risk it all. Yet with it all on the line, could this risky gambit cripple their forces in the fight against the Empire?
The series is kicked off with a jumbo-sized issue titled 'Vader Down' #1 a one-shot written by Jason Aaron, then will alternate between Kieron Gillen's 'Darth Vader' series and Aaron's 'Star Wars' series. Here's the entire epic event at a glance:
Part 1: Vader Down #1 (11/18/15)
Part 2: Darth Vader #13 (11/25/15)
Part 3: Star Wars #13 (12/2/15)
Part 4: Darth Vader #14 (12/23/15)
Part 5: Star Wars #14 (1/6/16)
Part 6: Darth Vader #15 (1/13/16)
On combining characters from both series like Doctor Aphra and her droids, writer Jason Aaron has told Marvel.com in an interview: "I think with this story you can expect that every pairing or meeting we can possibly do is going to happen. When Kieron first introduced a lot of those characters like Aphra and the murderous droids, my first thought was, "Wow, I can't wait until Aphra meets Han Solo or until Kieron's droids meet C-3PO and R2." I think you can expect a lot of those different meetings. I think that has, for me, been one of the things that's the most fun. What I'd been looking forward to most about this story was mixing up this cast in every way we possibly can."
Need more? Here's a sneak peek from 'Vader Down' #1, written by Jason Aaron and Kieron Gillen, with art by Mike Deodato & Salvador Larroca :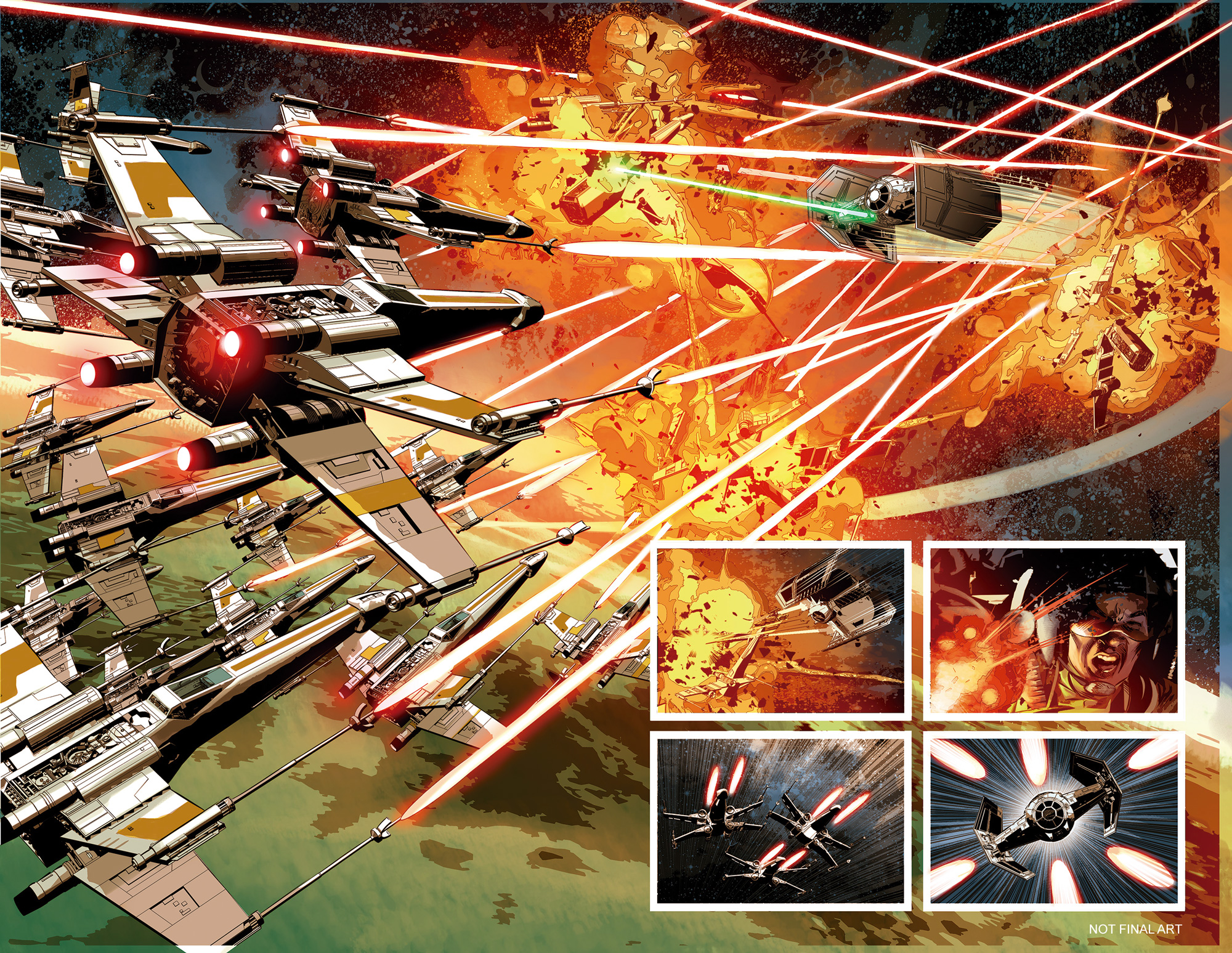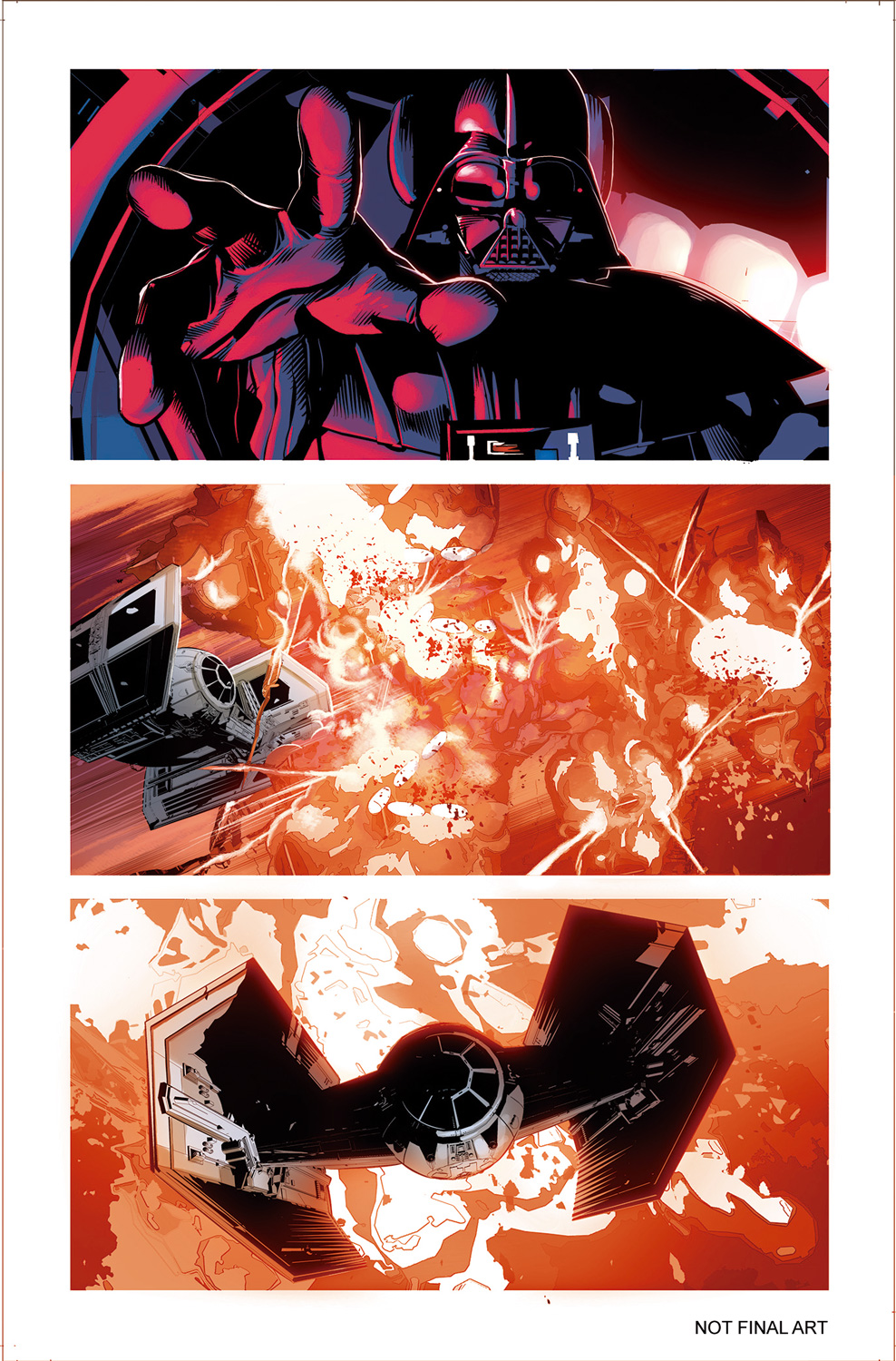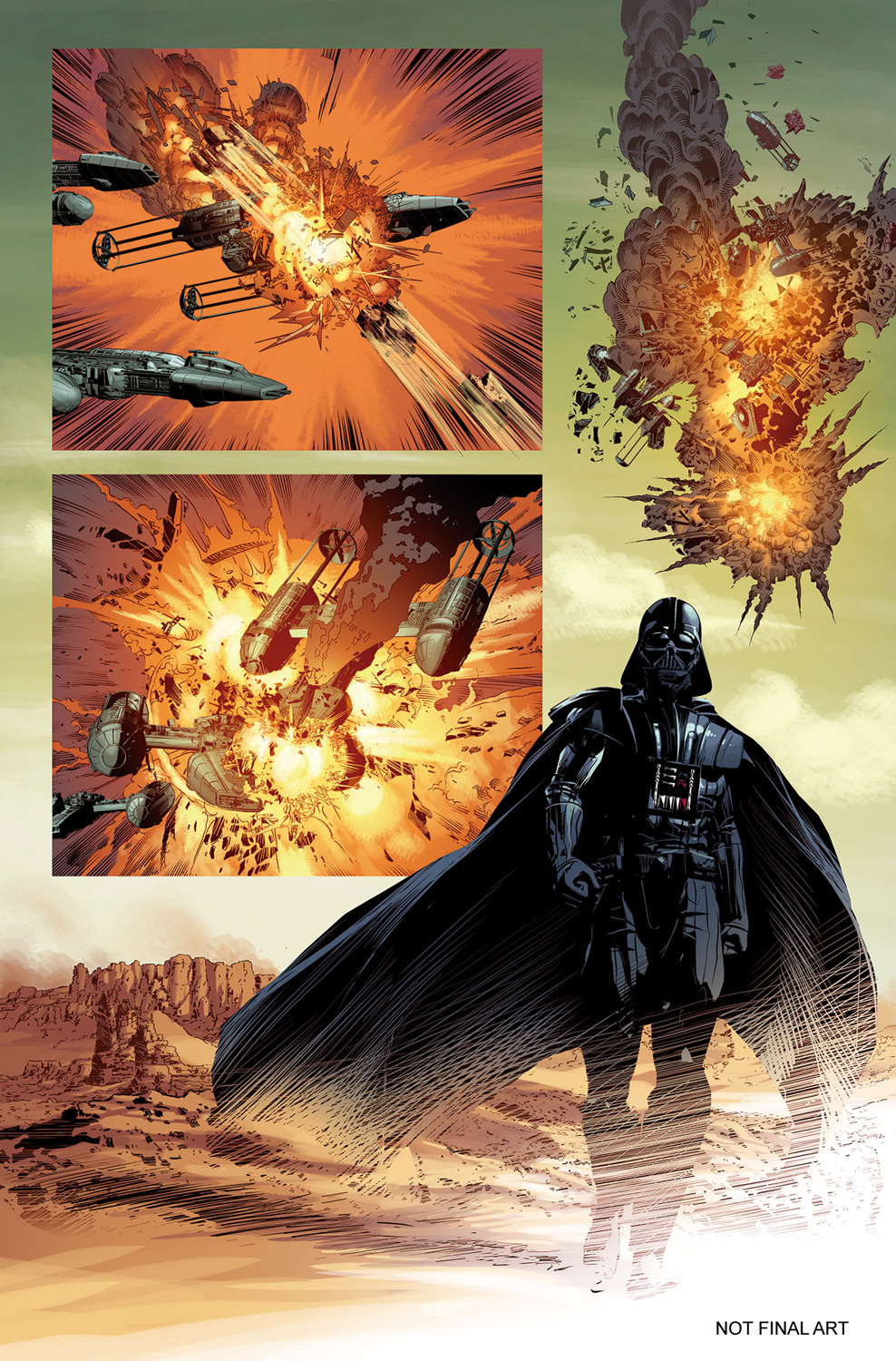 So get to your comic book store and check it out!