Comic shops across the country are celebrating the release of Marvel's "Star Wars: Poe Dameron" #1 with a launch party! Stop by your local comics retailer to grab the first issue of Poe Dameron, featuring everyone's favorite new pilot hero from "The Force Awakens." Plus get your hands on a bunch of goodies as well: promotional pins, BB-8 lithographs by Joe Quinones, and a ton of variant covers!
Set before the events of Star Wars: The Force Awakens, follow Poe, hand-picked for the Resistance by General Leia Organa, as he, BB-8, and a squadron of X-Wing pilots on a top-secret mission that could hold the key to saving the galaxy. Will their operation be cut quick because the First Order after them?
Over at StarWars.com, writer Charles Soule tells us what it's like to get into Poe's head, while artist Phil Noto provides his own commentary on the first five pages.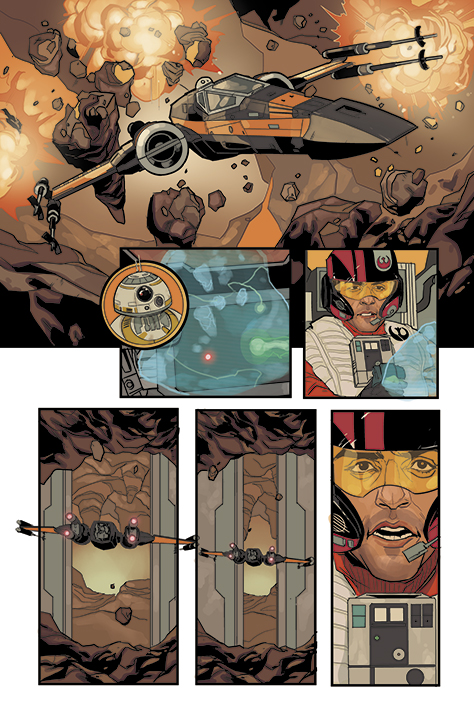 STAR WARS: POE DAMERON #1
Written by CHARLES SOULE
Art & Cover by PHIL NOTO
Editor JORDAN WHITE
Variant Cover by JOHN CASSADAY
BB-8 Variant by JOE QUINONES
Design Variant by PHIL NOTO
Jaxxon Party Variant by DAVID NAKAYAMA
Action Figure Variant by JOHN TYLER CHRISTOPHER
Movie Variant and Blank Variant Also Available
Noto Sketch Variant and Cassaday Sketch Variant Also Available
Issue Information at Marvel.com