Just read this. It's awesome.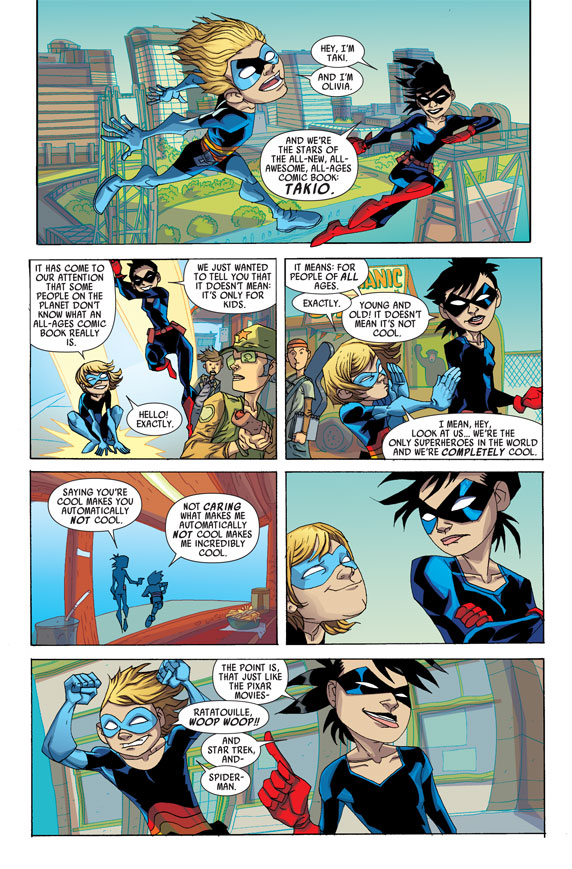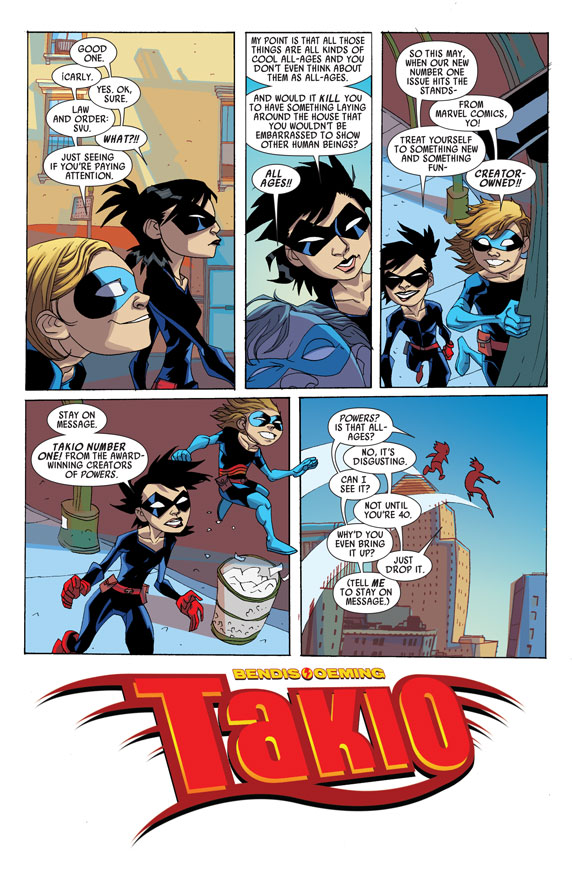 Yeah.  Awesome sauce.  I just added another book to my hold, and one I'm going to enjoy the hell, er heck out of reading with my daughter.
First of all, I admit from the top– I am a Bendis fan. I love Powers, Alias, Scarlet. . .and I'm excited about this all-ages book, especially with female superheroes. Not a ton of those, and Bendis always does them well (again, Jessica Jones, Spiderwoman, etc)
This will be a great followup to the graphic novel of Takio which Bendis published under Marvel's Icon imprint last year. And it's cool that unlike being in New York or LA, sisters Olivia and Taki live in Portland instead of NYC, which generally seems ruddy with superheroes. (Also, yes– we can pickle that.  Sorry, Portlandia joke)
Also cool? That Disney legal let them make a joke about iCarly. Working in the House of Mouse sometimes has its upsides, I guess. (as an aside, listen to Kevin Smith talk about wanting to reference Powerpuff Girls, a Time-Warner product just like DC,  in one of his Green Arrow comics. . . nope.)
Now where's my copy of Ultimate Spiderman. . . .