Heat Vision Blog is reporting that Scottish actor James McAvoy will be playing a young Charles Xavier in the upcoming X-Men: First Class movie.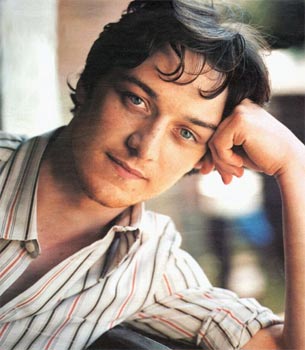 James McAvoy has signed on to play a young Charles Xavier, aka Professor X, in "X-Men: First Class," which Matthew Vaughn is directing for Fox.

According to Fox, "First Class" will "chart the epic beginning of the X-Men saga. Before Charles Xavier and Eric Lensherr took the names Professor X and Magneto, they were two young men discovering their powers for the first time. Before they were archenemies, they were the closest of friends, working together, with other Mutants (some familiar, some new), to stop the greatest threat the world has ever known. In the process, a rift between them opened, which began the eternal war between Magneto's Brotherhood and Professor X's X-Men."
I'm not entirely sure how I feel about this. I like James McAvoy just fine, but I just don't see him as Professor X. Although I have been proven to be wrong in the past. I wasn't big on Heath Ledger playing the Joker when it was first announced and look how that turned out.