The landscape for comic books is wide and varied, with books in dozens of genres such as detective noir, horror, space fantasy and anything in between and that fact makes it hard to find new writers and artists that may interest you. Anthology series are great for this, but they can be few and far between, like Dark Horse Comic's "Dark Horse Presents" or the independent publication "Thought Bubble." Benji Nate and Michael Sweater, currently finishing up a successful run on Kickstarter, look to fill that niche.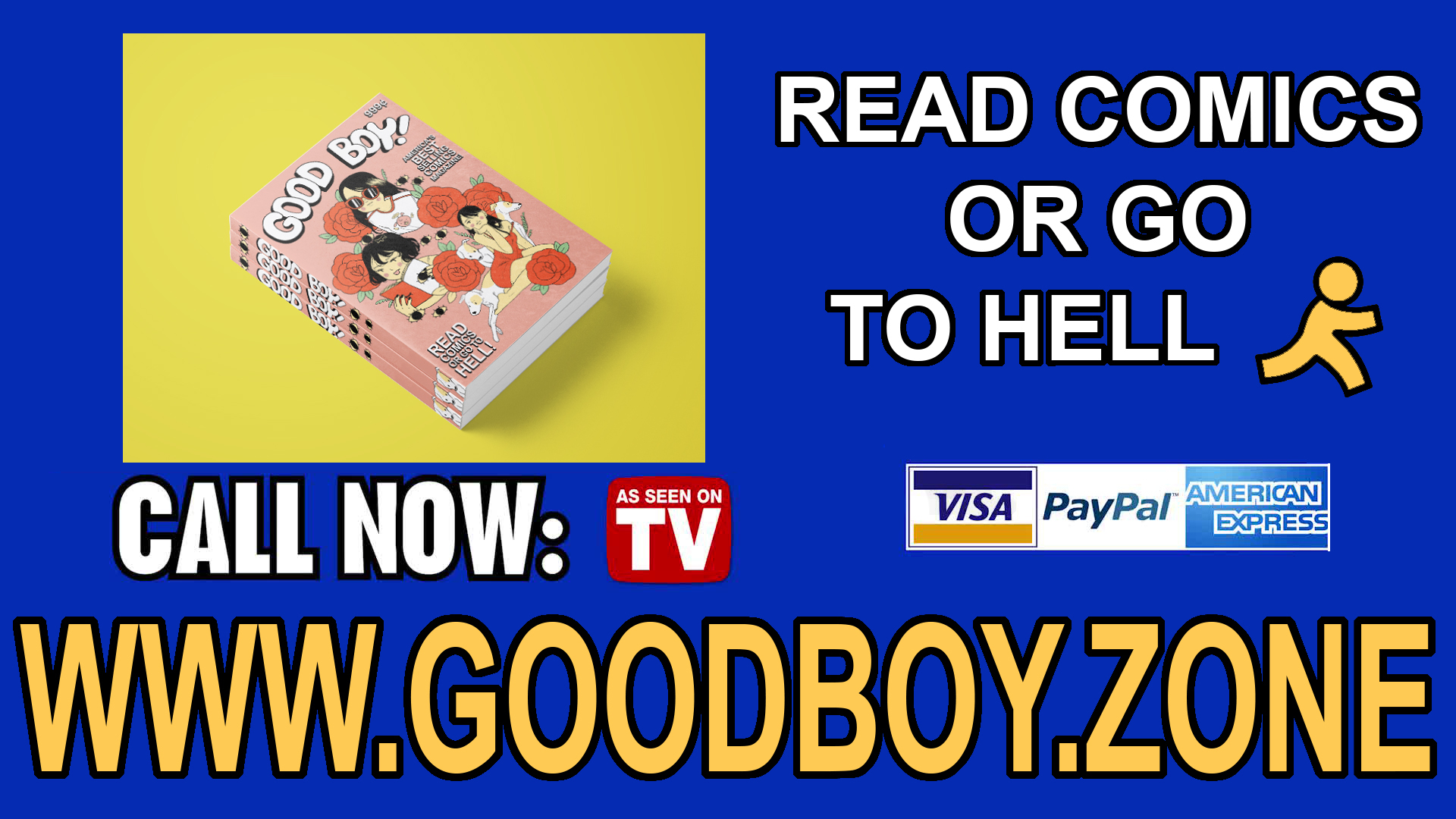 "Good Boy! Magazine" calls itself the Shonen Jump for alternative comics offering 192 pages of independent comics in its first issue. Stories in the first issue range from tales of aliens obsessed with 1960's Americana to Sci-Fi tales of anxiety and depression. The magazine features creators such as Enrique Guerra, Miranda Harmon, Steve Thueson, and even more since reaching the first stretch goal which has added 4 more contributors to the magazine and 64 pages over the initial 128 proposed pages.
Good Boy! isn't limiting the magazine to just the announced collaborators, but also offers a section called "Rookie Comics" which will feature 1 or 2-page comics from readers, which any one can submit via email. Apart from the featured comics, the magazine will also feature interviews with other comics artists, musicians, and actors. Interviews range from the band HIRS' Jenna Pup and an exclusive with Peanut's creator Charles Schulz through a séance with a licensed and certified psychic.
Benji Nate and Michael Sweater are the co-editors for "Good Boy! Magazine" and both bring a history of Instagram comics creation with them. Nate has release her comics in paperback format including the books "Catboy" and "Lorna," while fiancé and co-editor Sweater has contributed to Silver Sprocket and released "Please Destroy My Enemies" on paperback. Many, if not all, of the contributors in the kickstarter for the initial issue are Instagram creators with their backlog and portfolio available to be consumed for free.
"Good Boy! Magazine" has successfully reached their Kickstarter goal as well as reached their first stretch goal. They have less than a week to go for early adopters interested in investing into the alternative comic anthology magazine.