VGQH has been on an unplanned hiatus, but it's back today and we'll do our best to catch up with biggest news over the past couple weeks.
One of the most anticipated upcoming games is, of course, Bungie's Destiny. Their official site was updated last week with a load of new information and media. This includes full descriptions of each character class (Titan, Hunter, and Warlock), four enemy types (Vex, Cabal, Hive, and Fallen), and four locations (Earth, its moon, Venus, and Mars). Personally, I think the character and enemy designs are heavily inspired by Bioware's Mass Effect series, but that's not bad a thing. The game is scheduled for a September 2014 release.
Activision and Toys for Bob announced the next game in their series of toy collection, Skylanders: Trap Team. This one will have a new Traptanium Portal. This portal houses traps, one for each of the eight elements. By trapping an enemy you will be able to play as them at any time, effectively expanding your roster without having to buy figures for each one. The Starter Pack will include the new portal; two Skylanders figures, Snap Shot and Food Fight; and two traps, life and water. Release date for PS3, PS4, Xbox One, Xbox 360, Wii U, Wii, and 3DS is October 5th.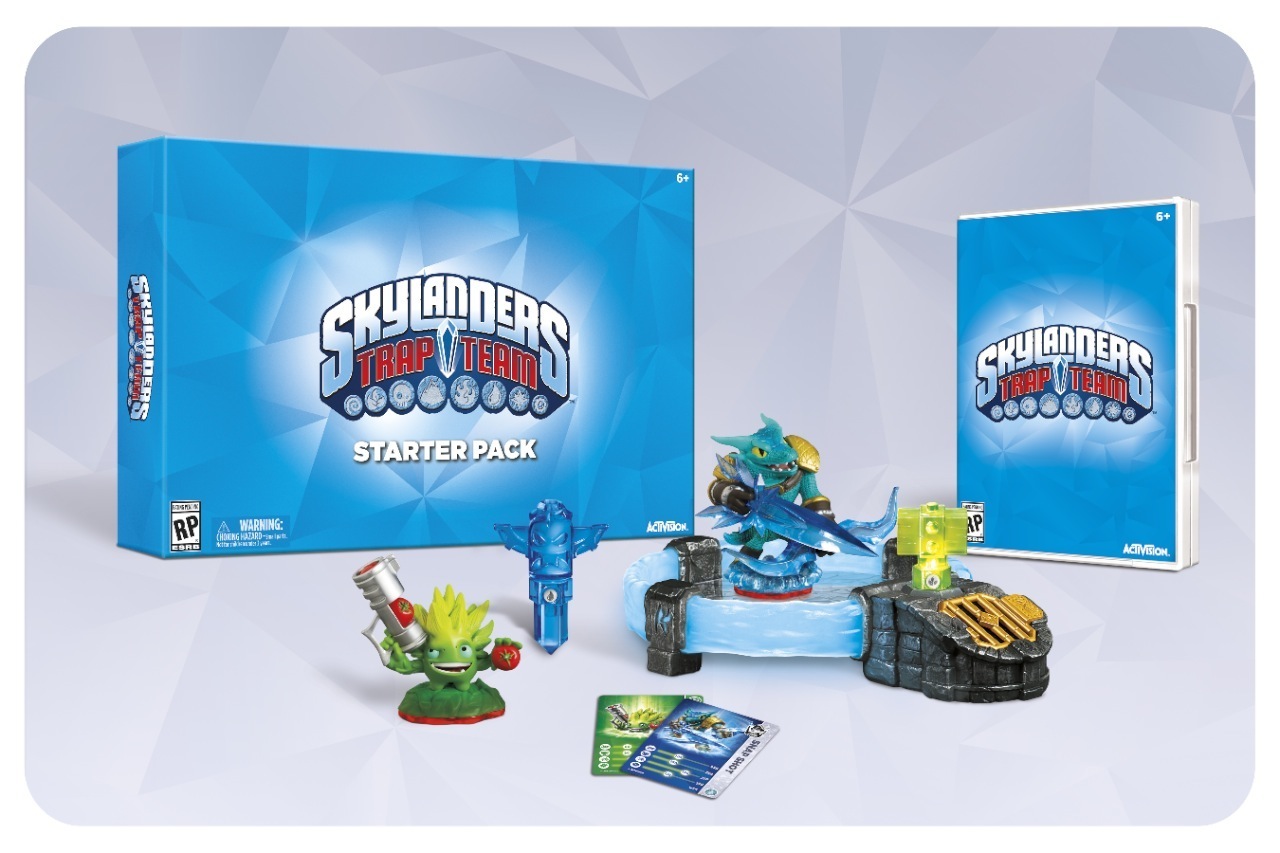 Square Enix has registered a website domain name for Just Cause 3. Sometimes this is done just to protect the future viability of a franchise and it actually means nothing. Throw in various rumors over the last few months and it turns it into a very likely reveal for the game at E3 in June.
In December 2013, Konami had Skullgirls pulled from XBLA and PSN. It has now returned as Skullgirls Encore with a new publisher. Two new characters have been released, for free, to celebrate the return. Big Band, one of the new characters, is particularly notable as being the first male in the otherwise all-female roster. That's not the only good news for the title, however.
It's also coming to the PlayStation Plus Instant Game Collection in May. Skullgirls Encore will be joined by Pro Evolution Soccer 2014 and Puppeteer on PS3. For PS4, Stick it to the Man! will be the newest addition. Two games are coming to Vita, the black and white classic Limbo and colorful puzzler Surge Deluxe. Not a bad round-up: puzzle solving with a giant pink spaghetti arm coming out of your head, an adorable platformer, a sports title, a 2D fighter, a puzzle matching game, and an indie darling.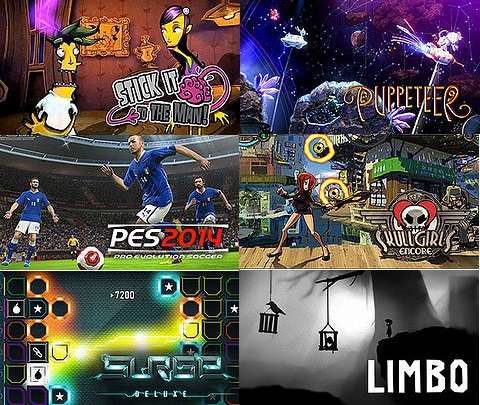 PlayStation 4's system update 1.70 is coming this week. One of the updates is the inclusion of SHAREfactory, a tool that will allow users edit gameplay videos. You'll also be able to share your edited videos via Facebook or transfer to a USB stick. Editing options can include text, stickers, audio tracks, and picture-in-picture with the PlayStation Camera. Also included in the update is the ability to download pre-ordered games, so they'll be ready to play the moment the game launches.
Last week's announcement that the Star Wars Expanded Universe will not be considered canon going forward into the new films also pertains, as you would expect, to the video games. Presumably, anything from the gaming side of Star Wars will enter into the new Legends line. This does mean the adventures of Kyle Katarn (Jedi Knight series) and Galen Marek (Vader's Secret Apprentice from The Force Unleashed duology) are no longer part of the official universe. However, as with other aspects of the EU, "Under Lucasfilm President Kathleen Kennedy's direction, the company for the first time ever has formed a story group to oversee and coordinate all Star Wars creative development." This appears to mean that a new expanded universe, unified within the canon of the new films, will be developed. The first entries into that new universe will come from EA who now holds the license. They currently have DICE developing a new Battlefront and Visceral Games working on a third-person action game.
And that's the news for this week's early edition. Check back Friday for more news from throughout this week.