Lucasfilm announced today that Force Friday II would have the added bonus of launching their new Augmented Reality (AR) experience: Find the Force.
Find the Force will see fans like us going into stores where Star Wars merchandise from The Last Jedi and interacting with characters from the film.
In fact, here's me meeting Admiral Ackbar…
Here's how it works:
So, you'll download the new update for the Star Wars app, then click "Find the Force." When you're at the store (or on a website like this one) and you see a banner with a character and this ink splatter on it, open your app and you'll be able to interact with the virtual characters on the screen.
You can download the app now.
And try it with this: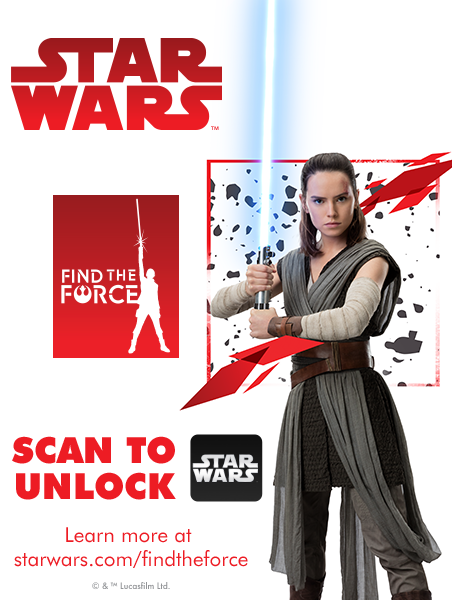 And, when you share photos and video featuring the characters in the stores on Twitter or Instagram (using the #FindtheForce and #Sweepstakes hashtags), you can win a chance to go to the premiere of The Last Jedi in December.
It's going to be fun to catch all of these characters and read more about them inside the app. And taking pictures is a lot of fun.
You can listen to me talk about it in greater detail on the new Special Release of Full of Sith.