What has been dubbed as "Force Friday" is officially upon us, and our awesome friends over at SuperHeroStuff.com have a ton of new "Star Wars" gear – both, from the classic films and from the upcoming "The Force Awakens"!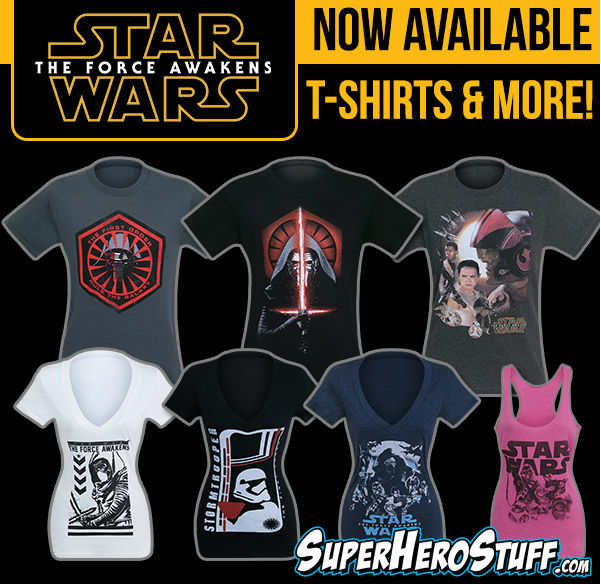 T-Shirts, hats, hoodies, dresses, leggings, collectibles – SuperHeroStuff.com has a huge selection of new "Star Wars" merch for you to pick up. And if you spend $40 or more with them, you can use the code "FORCEFRIDAY" at checkout to receive a FREE "Star Wars" shirt along with all the other cool stuff you order.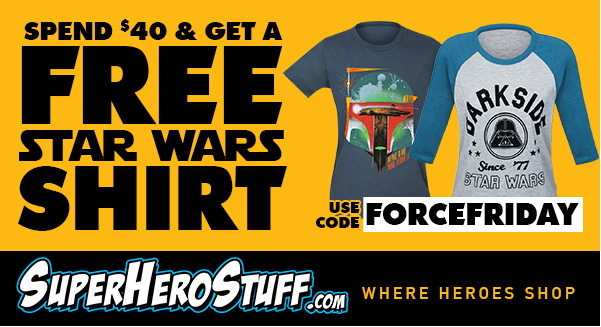 And don't forget! You can still enter to win a "Star Wars" prize package from SuperHeroStuff.com and Ultra Sabers! (No purchase necessary)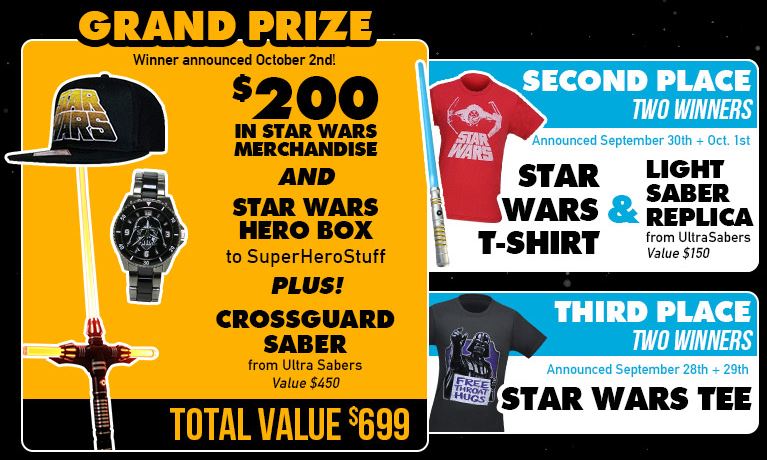 So head on over to the "Star Wars" section at SuperHeroStuff.com and get to shopping!