There's no shortage of collector boxes out there but for the Marvel fans there is one box that stands out from the rest. Marvel Collector Corps is a subscription box that sends out exclusives collectibles and wearable's from Funko and Marvel. Each box cost $25 plus $6.95 for shipping. Collectors get their boxes bi-monthly and each one has it's own theme, this time around it's Deadpool!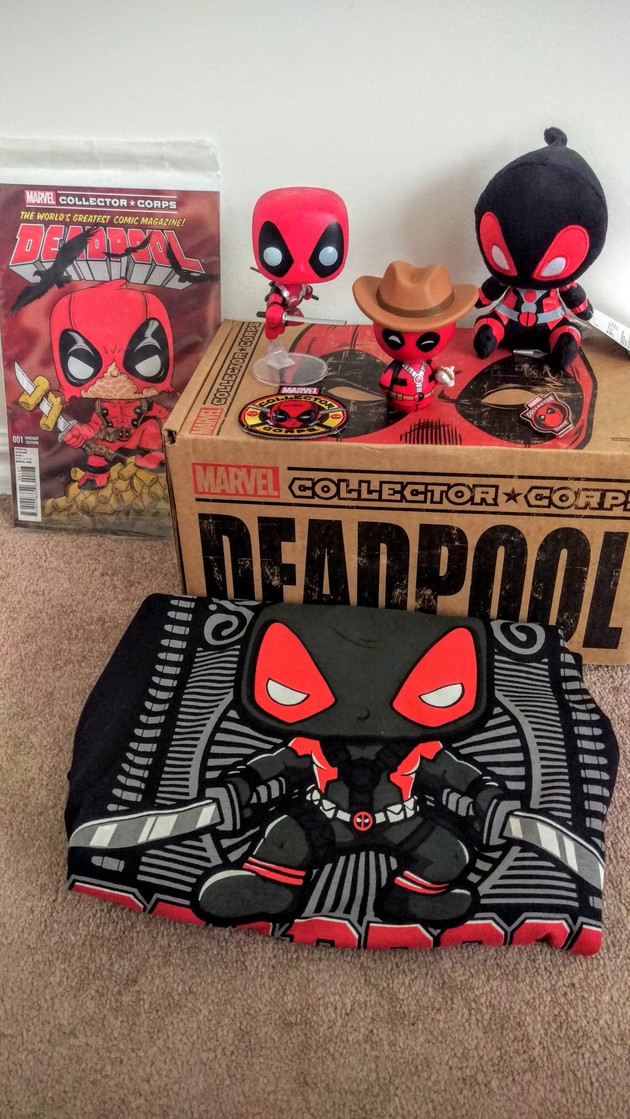 Everything that was in the box.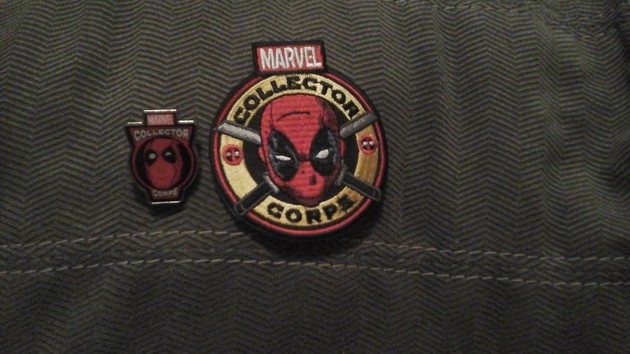 This month's patch and pin.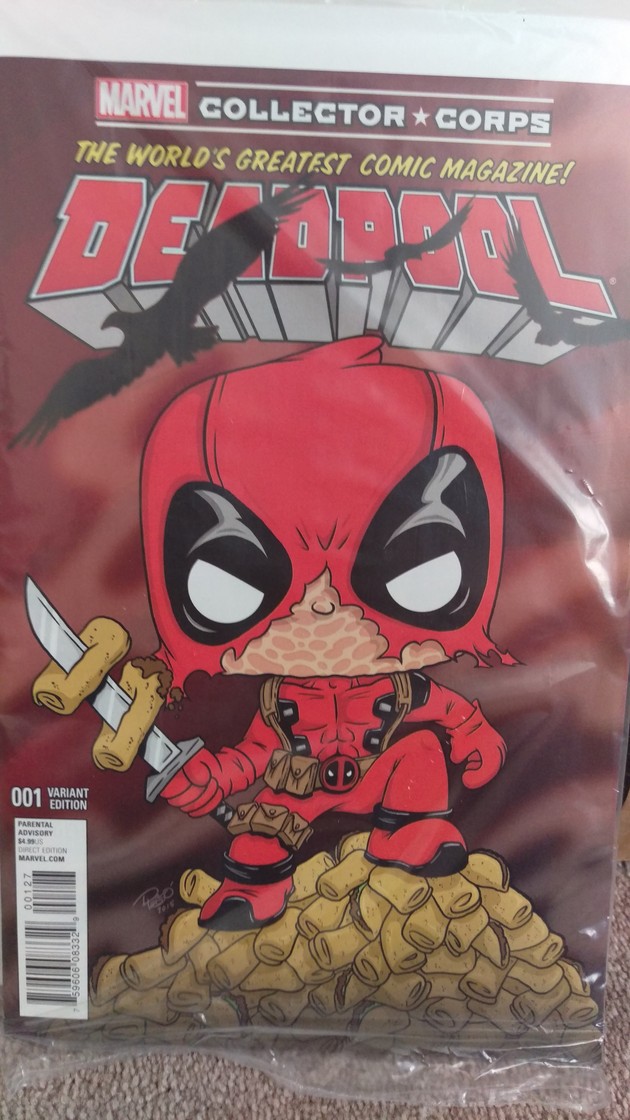 Deadpool #1 Variant Edition: Value $4.99 (estimated).
This is an exclusive variant cover and based off other variants you find at the store the price is a little higher than the average comic. I love the art on this book and can't wait to read it. I mean it's Deadpool and his comics are always entertaining. I would also pay a pretty penny for the POP figure designed after the Deadpool on this cover.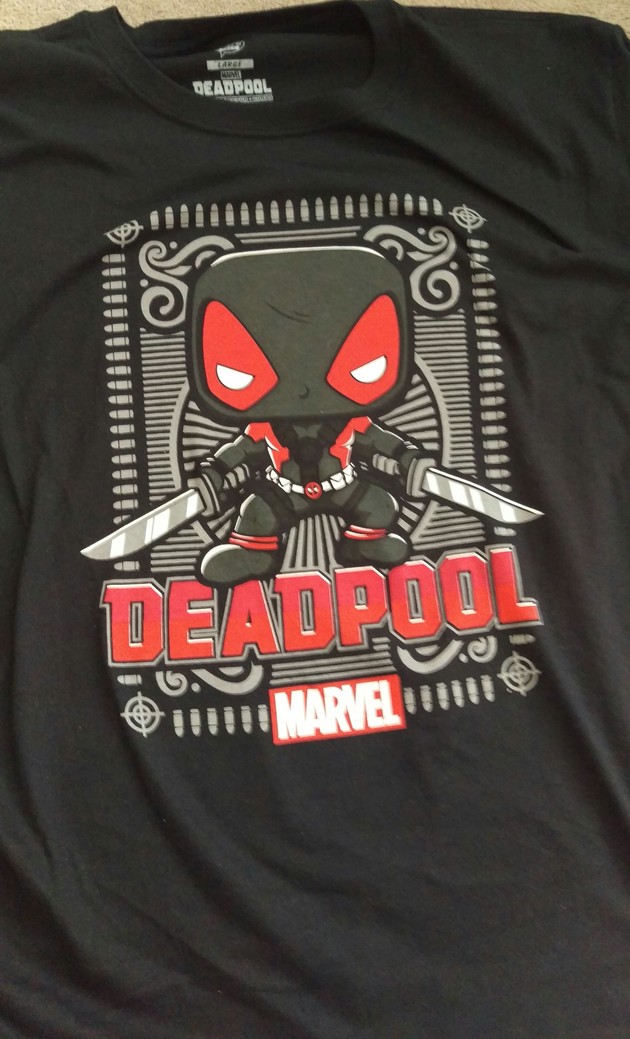 Deadpool Shirt: Value $10 (estimated).
The one I got is the inverse colored suit but I know others got a grey one that looks very similar to Deadpool's X-Force costume. I wish I had gotten that one but the shirt is still cool nonetheless.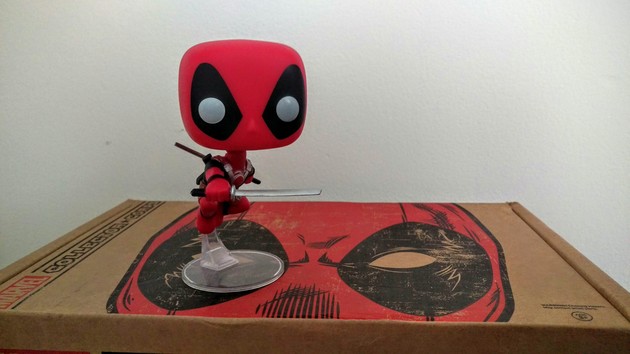 Exclusive Deadpool POP: Value $30-$40
The POP in this box is different from any other that I've seen because he's leaping through the air. I've only just started my collection of these and was pleasantly surprised by this one. True to the Marvel POPs he's still a bobblehead and makes the entire box worth the cost.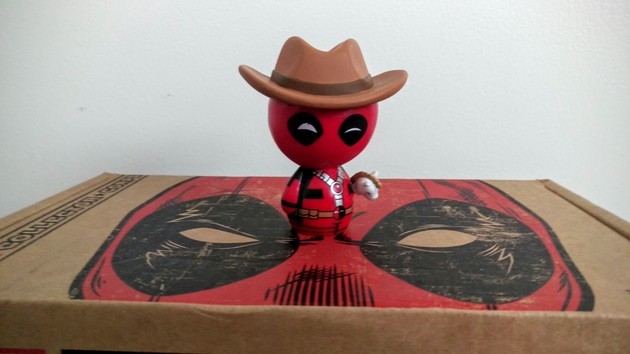 Exclusive Deadpool Dorbz: Value $10-$15
This is the first Dorbz figure I've ever gotten and at first I was underwhelmed by him but after I got it out of the box and put it up on my shelf I was hooked and hope I get more like this one in the future.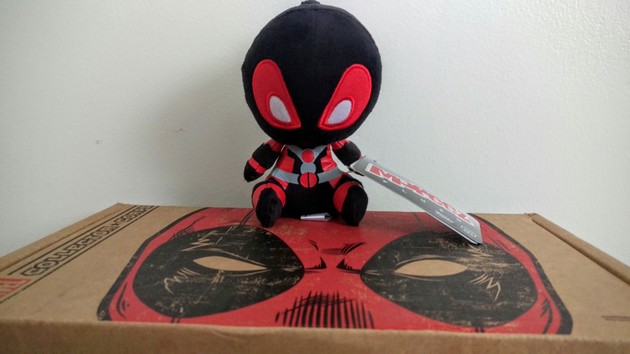 Deadpool Mopeez: Value $10
The inverse colors of this plush toy match the shirt I got which is pretty cool. It's hard not to love these and as my collection grows the real challenge is not letting my kids take them from me.
Overall I was very excited for this box and it did not disappoint. I'm a huge fan of Deadpool and loved getting exclusive figures of the Merc. The next box is Civil War and closes April 15th so if you haven't yet sign up now.