CoverGirl and legendary makeup artist Pat McGrath have released a line that caused an emotional response so strong that I'm pretty sure it's rendered me able to actually use the force. Based on a collection of films that have been and will always remain my constant, promoted with designs by one of the most amazing makeup artists in the history of the medium – behold: the "Star Wars" CoverGirl collection
The first of two detailed looks from McGrath is droid inspired, and makes me think that Jean Paul Gauthier should somehow be involved in costuming a Star Wars film. Or not. OK probably not. Anyway.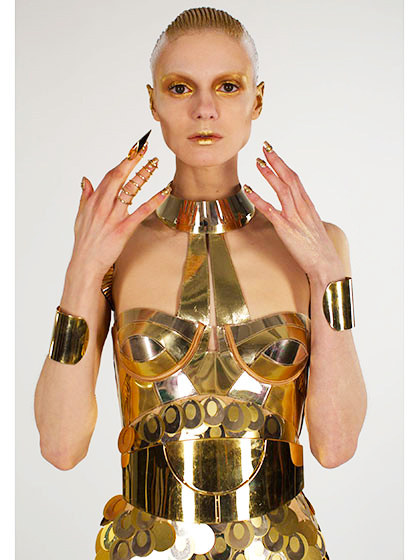 And the second is called "Trooper."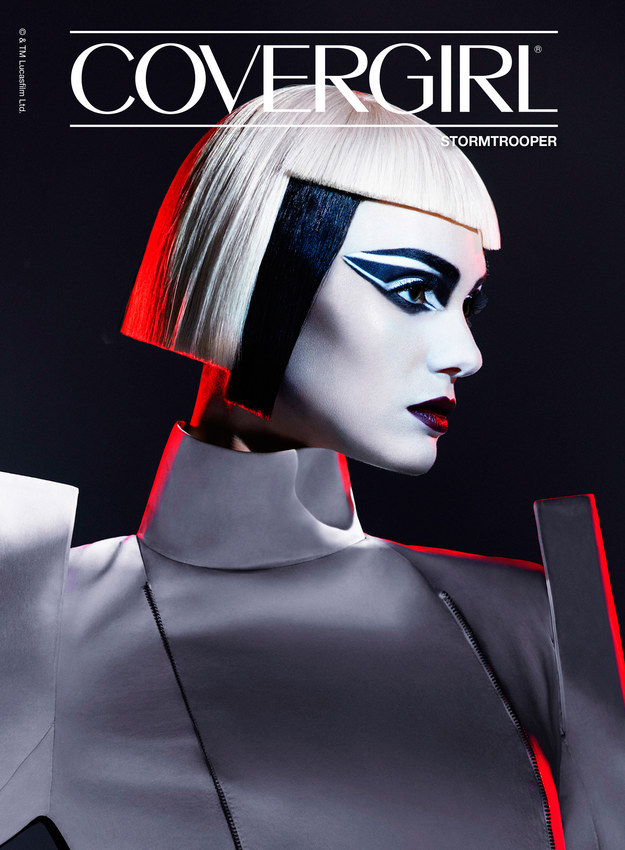 The collection will include two sets of mascaras – a waterproof set dedicated to the Light Side,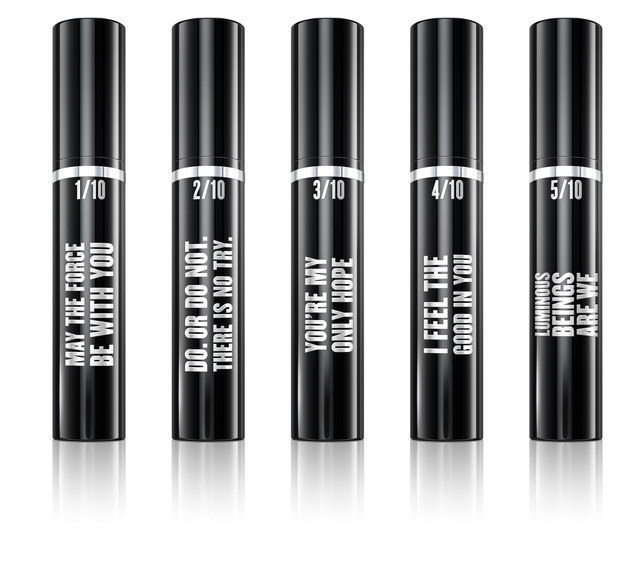 and another set of regular mascaras touting some Dark Side propaganda.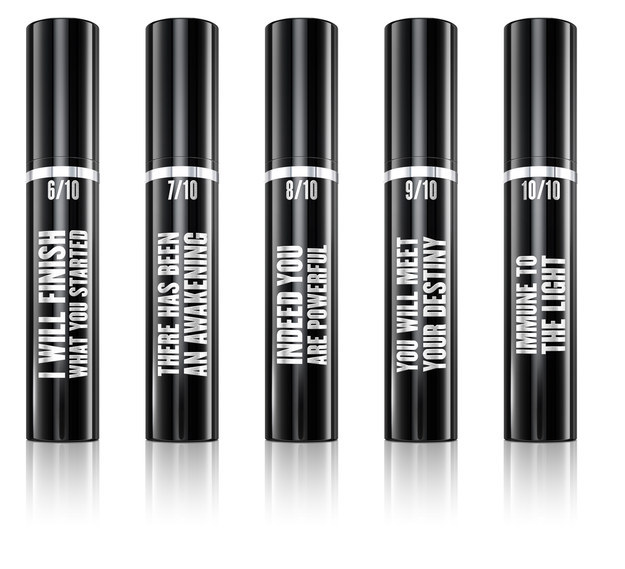 No news on specific formulas or colors for these mascaras, but at this point I'm far more curious about the three new quotes.
CoverGirl will also release three high shine nail polishes in Speed of Light, Nemesis, and Red Revenge. Guess who's gonna have Imperial Guard nails (hint – me)!!!
I've squeed over many a nerdy makeup line on the site before, but this is by far the one that excites me most. The other collections we've featured have been from lines that are considered more prestige, but drugstore makeup has upped its game in the past years. I will put my Clump Crusher up against your Diorshow anyday, and my Bambi lashes will kill it over a $28 mascara. CoverGirl stands out as a line that's consistently quality and affordable. Their "Hunger Games" line was a fun crossover, and it was great for those who prefer a more natural face as well as those of us who continue to wear "age inappropriate" glitter and glam. And yes, I actually paused to do real finger quotes before I typed that. I will definitely be over-indulging in these products, but to be fair they could have slapped a "Star Wars" logo on a brown Cheeker and I would literally throw my money at Walgreen's.
The collection will be available online on September 4th, a day that has officially been titled "Force Friday" to announce the release of several "The Force Awakens" products. What a coincidence… I'm doing wedding makeup on the 19th. Hope they like "Star Wars"!