Medieval LEGO, Greyson Beights. 2015, No Starch Press. 132 pages, Hardcover. (8 of 10)
No Starch Press has made a name for itself with the LEGO fan community by publishing beautiful books. Some of them are art books, some of them idea books — their newest book may be their first history book. And I love it.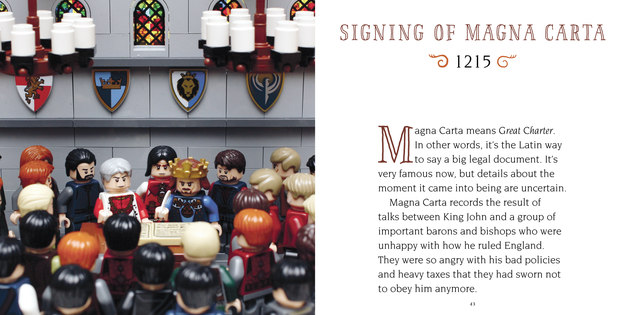 Author Greyson Beights enlists the help of seventeen professors of medieval history, and the skills of fourteen LEGO builders to tell some of the most impressive tales of Britan's history from 1028-1485. This covers everything from William the Conqueror to Henry of Tudor. I'm a history teacher, so this is right up my alley–even then, my specialty is 20th Century US History, so there was a lot here I had learned in history class back in the day, but had forgotten over time.
Compared to similar LEGO books, this one has a lot of text–Beights really is using this to tell the history of England. Interspersed with the text are photos of LEGO builds illustrating that history. Some of them are very large — Richard the Lionheart arriving at the Holy Land on a ship filled with knights, the Monastery of St Albans — others are smaller, but still impressive. Most of them are more close-up shots of minifigures in certain situtations. So we get William Wallace in his full Scottish gear, Margery Kempe the Christian mystic all dressed in white.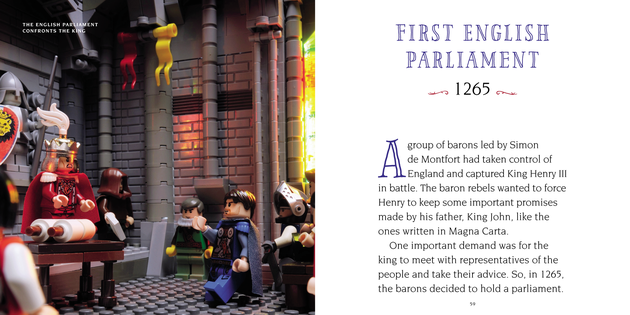 If you're a fan of history, the LEGO makes this a fun and accessible way to get an overview of English history. If you're a LEGO fan, you're going to love the photography, and architecture and building techniques of these builders. You'll probably even recognize some of the names in the appendix; I'm relatively new to the AFOL community, but I know Utah's Kyle Ransom as one of the most talented young builders out there. At $14.95 it makes a great gift for either the history geek or the LEGO geek in your life. And if they're both? They're going to love it.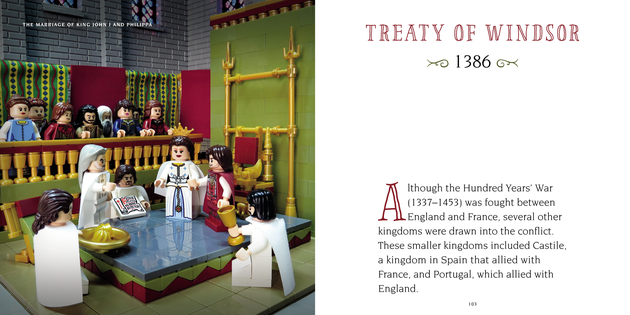 Special thanks to No Starch Press for the review copy of "Medieval LEGO."
More LEGO books from No Starch Press:
The LEGO Adventure Book Vol. 3
Not No Starch Press, still fun:
Brick Flicks: 60 Iconic Movie Scenes and Posters to Make from LEGO