The Salt Lake County library system held its second annual teen anime convention, ToshoCon, on Friday August 1 and Saturday August 2, 2014. The event encourages and empowers teens to take the reins by planning and hosting their own convention. To my knowledge it is the first and only convention held by teenagers, for teenagers.
I was asked to moderate a panel there on Saturday for the popular anime cartoon "Black Butler." When I arrived at the West Jordan's Virdian Center, I was immediately shocked by not only the size of the venue but the crowd as well. I've not seen any data regarding the number of attendees, I'm not sure that data is even available because the event was entirely free to attend so there are no ticket sales to go off of. However, if I had to take a guess at the size of the crowd, like some sort of strange carnival game, I'd say there were at least a thousand jelly beans in the jar- jelly beans dressed to the nines as every sort of fandom character you could imagine.
While most of those in attendance were repping their favorite anime characters there were plenty of other con staples to see, including comic book characters and more than one Doctor. With the exception of panel moderators (like myself,) parents, and library staff, everyone in attendance was between the ages of 12 and 19, including the panelists.
It was inspiring to see what a group of motivated kids were able to put together, if I hadn't known ahead of time that it was planned by teens and pre-teens, I wouldn't have been able to tell by looking it at, there were all the earmarks of legitimacy. Truth be told, ToshoCon looked better than some other cons I've attended that were presumably planned by adults.
I arrived ahead of my panel and had the pleasure of meeting the panelists, a lovely group of kids dressed as the cast of "Black Butler," and they committed to their roles. The panel began with a skit that they wrote and performed involving the characters and themes of the show. In addition, they completed the entire panel in character, fielding questions from the audience as their respective characters; Ciel, Sebastion, Madam Red, Lizzy Midford, and Finnian.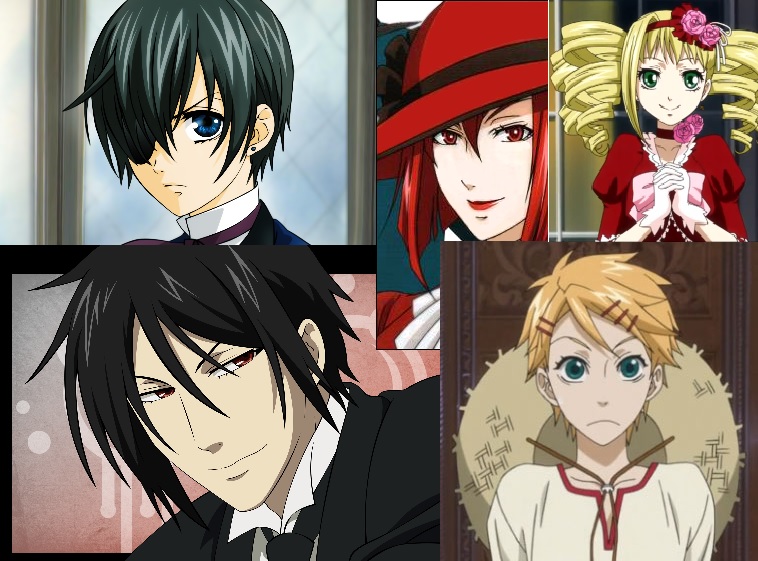 I've attended many pop culture centric panels over the last couple of years and I can say this unequivocally and without hyperbole,
I've never seen a group of panelists, or an audience, more excited, they loved every minute of it.
After the skit, which involved a surprise birthday party and decorations completed via panelists and audience participation, the question and answer period began. A line formed and the panelists answered every question (with the exception of one rather R-rated one, that I had to dismiss) with gusto and passion. They often left their chairs to engage with their audience, and later participated in a spirited game of Truth or Dare, minus the truths. The panel concluded with birthday cake for everyone in attendance, provided by the panelists.
In short, I saw a whole lot of kids with a mutual love for a particular art form enjoying themselves in a safe place. It's something we could stand to see a bit more of, I hope this convention continues for years to come.